8 min read
Building regulations for bespoke joinery for residential properties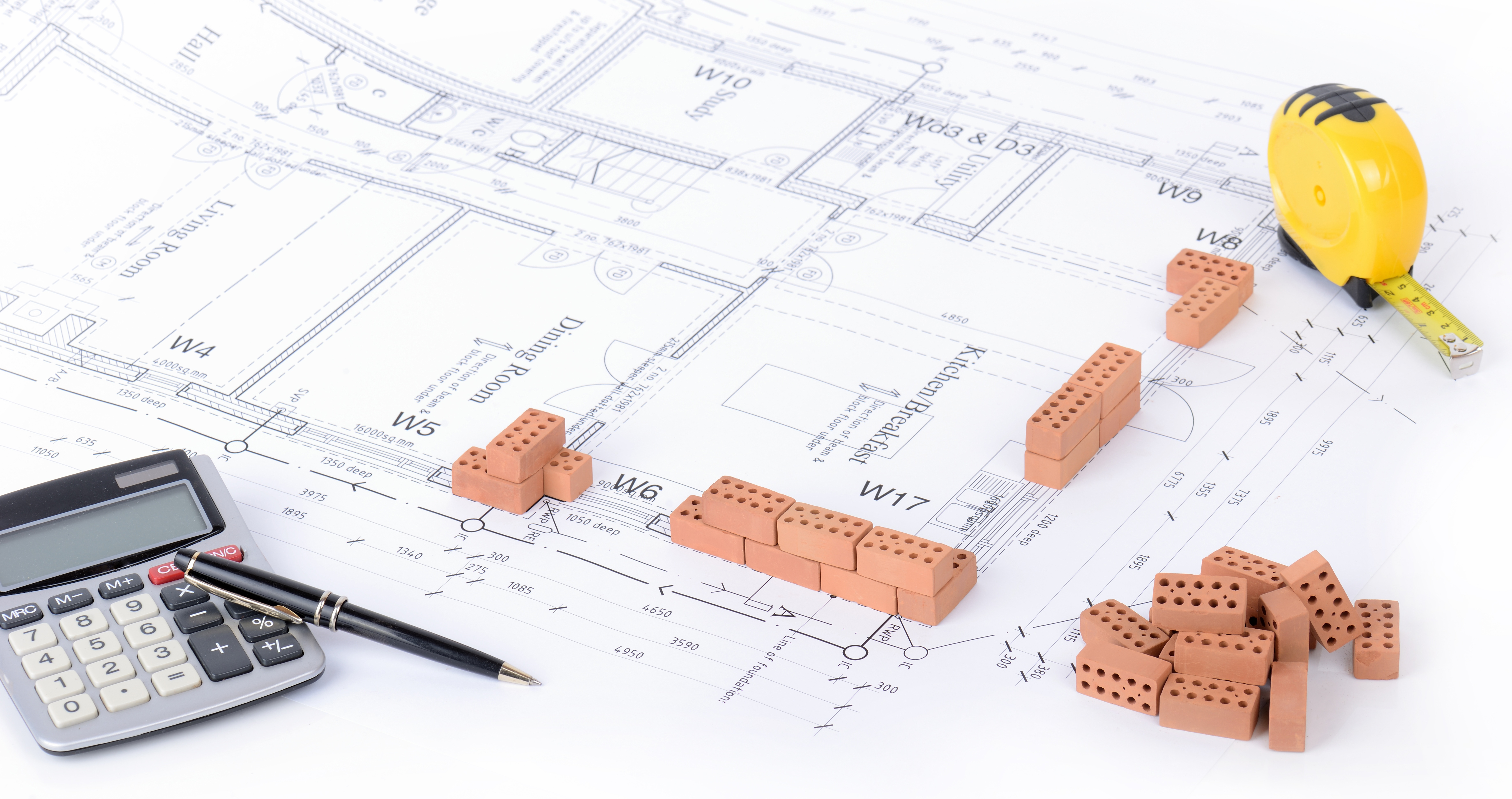 The UK's building regulations are some of the most complex in the world. They dictate the minimum standard that must be met for the design and construction of buildings, covering everything from stability, to insulation, ventilation, fire protection and provision for those with disabilities. In this blog post we look at building regulations for windows, doors and staircases in particular, and provide links to relevant regulation documents.
The regulations are primarily in place to protect the health and safety of building occupants and those around them, as well as reducing the impact of buildings on the environment.
If you are the person carrying out the works – such as the designer, builder, installer – then you will have responsibility for ensuring any buildings regulations that apply are being adhered to. The building owner may also have responsibility and can face sanctions and penalties if conditions are not met.
The consequences of non-compliance, can include:
Prosecution and unlimited fines.
An enforcement notice may be served on the building owner, requiring alteration or removal of work which contravenes the regulations.
A completion/final certificate will not be issued, which can affect the future sale of a property.
Here we're going to take a closer look at the key regulations relating to joinery in domestic dwellings. While it is not an exhaustive list - and depending on the type and scope of project you are working on you may need to seek clarity from the local planning office - this article offers you a detailed overview and sources of further information.
What is in this blog?
Use the links below to jump to relevant blog sections.
Part L Conservation of fuel/power
Part B Fire Safety
The Approved Document B part of the UK building regulations looks at fire safety. It is split into two volumes - volume one covering domestic buildings and volume two for non-domestic properties.
Each document sets out the rules that need to be followed, in order to aid the detection of fire, to prevent its spread and ensure there are adequate escape routes. It covers elements including the materials that can be used and what BS standards they must conform to.
You can view the approved document here:
Approved Document B (Fire safety) – Volume 1: Dwellinghouses (2006 edition incorporating the 2010 and 2013 amendments)
What joinery does the regulation cover?
Fire doors and where they must be placed. They also need to be fitted as per the instructions, to comply with Part B regulations, and used with appropriate ironmongery, such as hardware that is fire certified, along with appropriate intumescent.
Windows, including windows that may need be a means of escape from a building.
Why it is important?
These regulations are aiming to preserve life in the event of a fire. Fire doors and windows need to maintain the integrity of means of escape in the event of a fire and to isolate areas within a building that represent a significant fire risk.
Part F Ventilation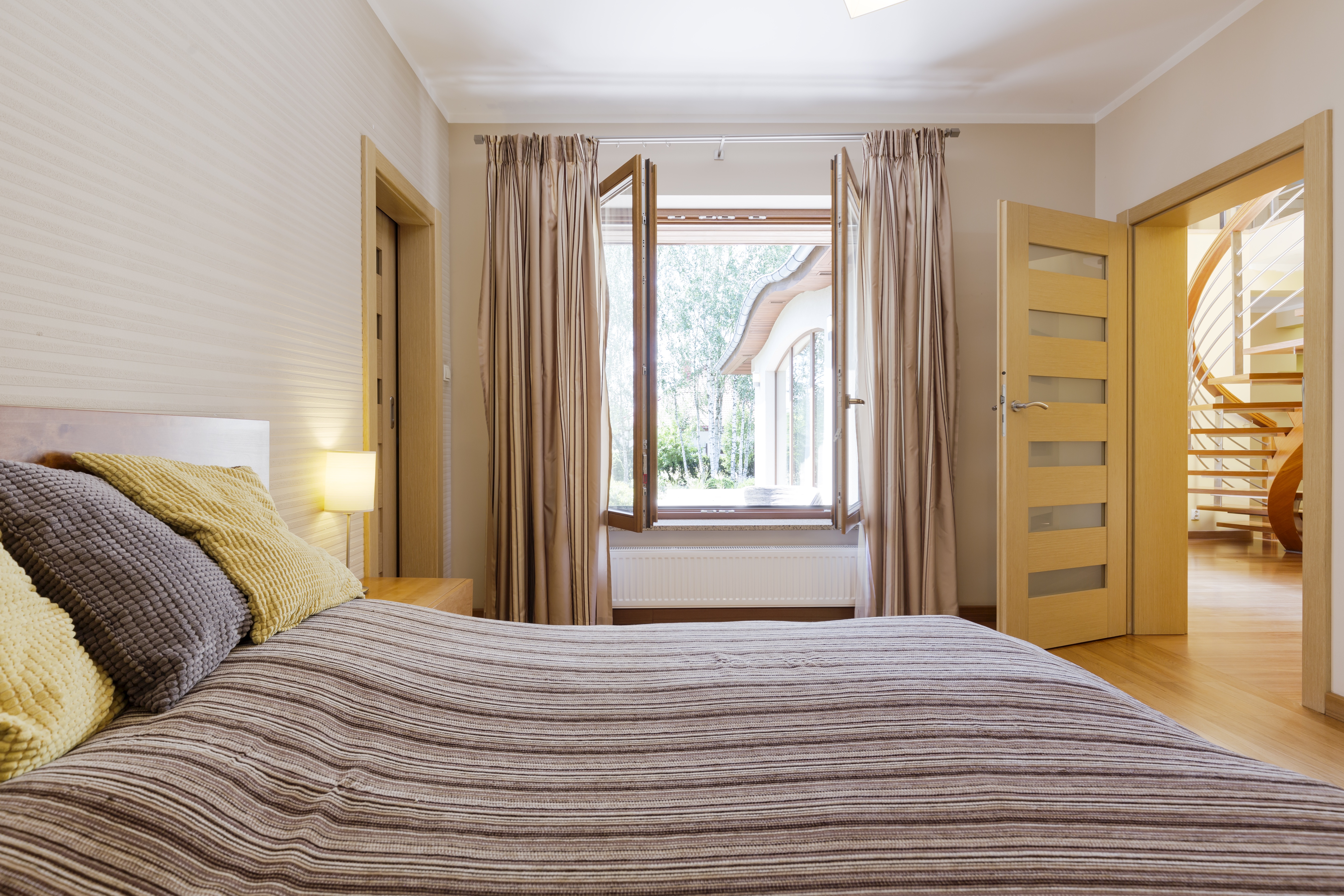 Reducing energy consumption and carbon emissions requires buildings to be energy efficient. Good ventilation forms part of that and is covered by building regulations document Part F.
The regulations are primarily concerned with indoor air quality. They cover constant 'background' ventilation and also 'purge' ventilation, which relates to specific and intermittent ventilation that may be required, for example to clear cooking smells or paint fumes. They include requirements for all habitable areas of domestic properties, including wet rooms, basements and sanitary areas.
You can view the approved document here:
Approved Document F - Ventilation (2010 edition incorporating 2010 and 2013 amendments)
Domestic ventilation compliance guide
What joinery does the regulation cover?
Requirements for new builds and windows installed as part of an extension
Replacement of existing windows that have trickle vents - all of which must include trickle ventilation to the same ventilation rates
Specifications for the openable window area needed where purge ventilation is being provided by windows
Why it is important?
Adequate ventilation is needed to limit the accumulation of moisture that could lead to damp, mould growth and other pollutants, which may be hazardous to the health of the people in the building.
Part L Conservation of fuel/power
Part L contains requirements that relate to the conservation of fuel and power. The regulations are a direct result of the government's commitment to raising the energy efficiency and energy performance of buildings. They cover everything from heating to lighting and renewable technologies.
Part L can be broken down into four distinct parts: Part L1A for new buildings, Part L1B for existing buildings, Part L2A for new buildings other than dwellings, and Part L2B for existing buildings other than dwellings.
When it comes to doors and windows, the thermal efficiency – referred to as the environmental 'U value' – comes into play with these regulations.
You can view the approved document here:
Conservation of fuel and power: Approved Document L
What joinery does the regulation cover?
All new and replacement windows and doors must comply with the energy efficiency requirements set out in Part L, with regards to energy performance and insulation.
The materials used as well as draught proofing of openings are important elements.
Listed buildings and properties in conservation areas are exempt from this regulation.
Why it is important?
A large proportion of the energy used in domestic properties is for heating. Much of this heat is lost through poorly insulated roofs, walls, windows and doors. Using energy efficient doors and windows can significantly reduce waste and impact positively on energy costs.
Part M Mobility & access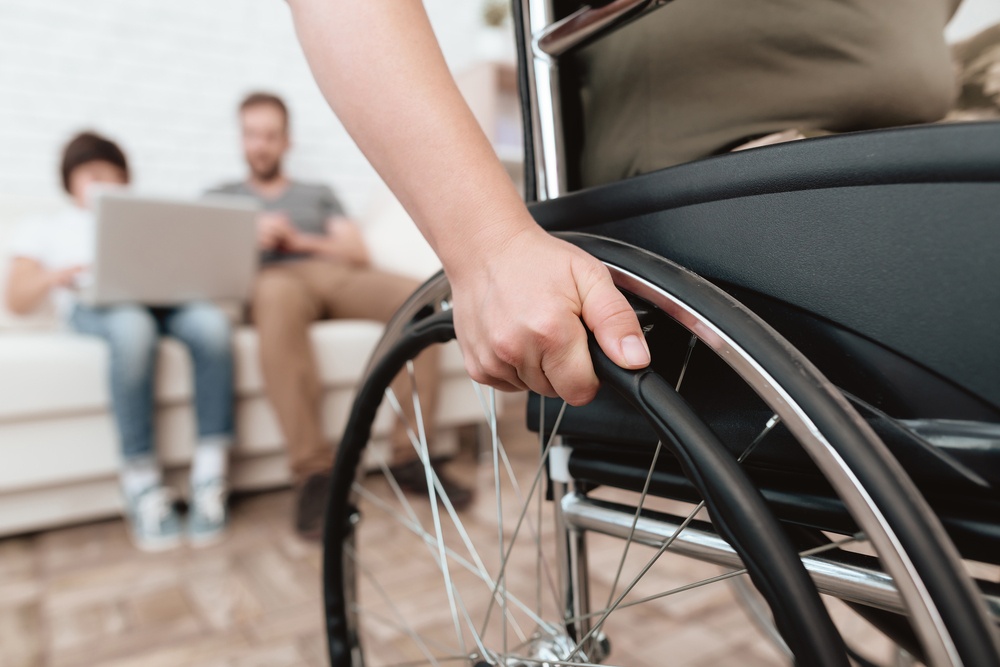 The Part M regulations focus on the accessibility and usability of buildings, including for people with disabilities. They set minimum standards for access and usage, such as steps, ramps and door widths, and the need for toilets to be accessible by all.
Document M is split into two parts; dwellings and buildings other than dwelling. Special guidance is also provided for historic buildings.
You can view the approved document here:
Access to and use of buildings: Approved Document M
What joinery does the regulation cover?
The specification of doors and door thresholds, including giving consideration to the approach, direction of opening and meeting a minimum opening width
Depending on the position and potential application of a door, consideration needs to be given to mobility. This may affect decisions, such as the type and height of door handles and door closers that are used
Ironmongery and door frames must contrast with the colour of the door, to aid visibility
Staircases must meet minimum requirements
Why it is important?
To ensure buildings are both accessible and usable by everyone, including people with disabilities.
Part Q Security
The Part Q regulations concern security. They make it mandatory for window and door sets to be manufactured to a design that has been proven to meet the security requirements of PAS 24:2012.
They set standards for doors and windows, ensuring they can resist physical attack by a burglar, are sufficiently robust and fitted with appropriate hardware.
Anyone who requires planning permission to build a new residential dwelling needs to comply, as well as commercial or agricultural buildings being renovated or refurbished into a residential dwelling. It also applies within conservation areas. Existing residential properties are excluded from Part Q requirements.
You can view the approved document here:
Security in dwellings: Approved Document Q
For more information, see our answers to frequently asked questions.
What joinery does the regulation cover?
Door and window design
Locks and hardware
Why it is important?
To improve security in the residential built environment. Thanks to Approved Document Q, the industry now has improved guidelines on how to best protect new developments. Salisbury Joinery provides a range of product that are Part Q compliant.
Part K Glass safety
Since April 2002, building regulations have applied to all replacement glazing. They cover thermal performance and many other factors, including safety, air supply, means of escape and ventilation.
An external window or door is classified as a "controlled fitting" and as such, the regulations set out certain standards that need to be met when such a window or door is replaced.
You can view the approved document here:
Part K - Protection from falling, collision and impact
What does the regulation cover?
Safety glazing should be used within any 'critical areas' – i.e areas of high risk, as specified within the regulations
Why it is important?
These regulations look at any glazing that people may come into contact with whilst moving in or about the building, and which if broken in any way, could cause injury.
Part K Staircases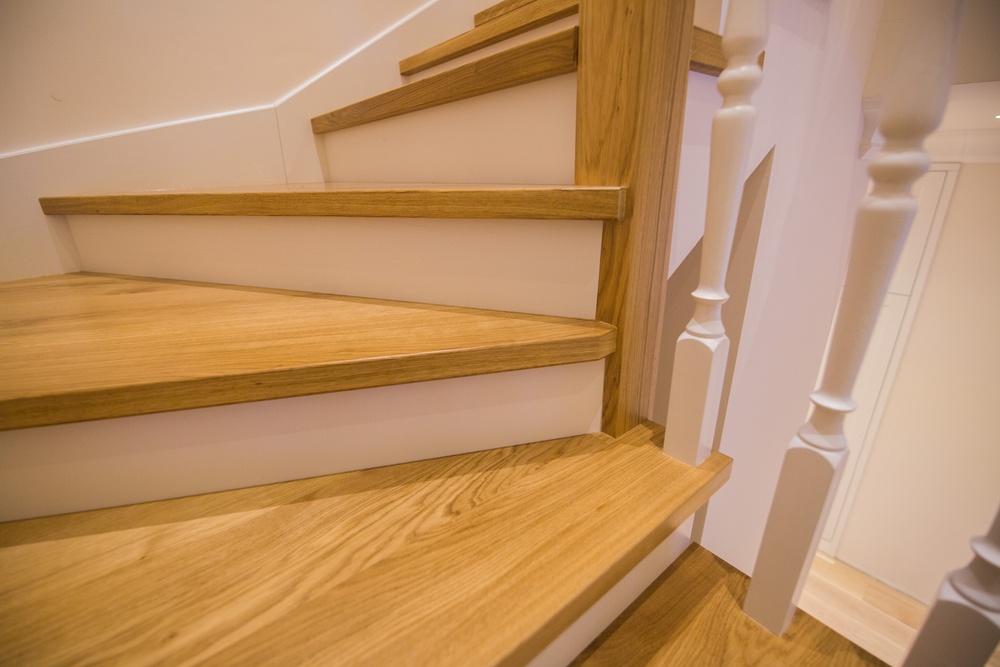 The regulations for stairs and staircases fall into three categories; private staircase in a domestic property; utility (also known as public) staircases found in places where a substantial number of people gather (Public Staircase); and general access, which is defined as offices, disabled, factories and common stairs serving more than one dwelling.
The regulations cover all elements of the design of a staircase, from the head height that is needed, to steepness and pitch.
You can view the approved document here:
Part K - Protection from falling, collision and impact
What does the regulation cover?
Staircase length and width
Nosing on steps
Steepness of stairs and maximum pitch
The maximum rise and minimum going of stairs
Head room regulations
Provision of landings
Handrails
Loft conversion staircase requirements
Why it is important?
These regulations are primarily to offer protection against falling but also tie to guidance on fire safety, mobility and access. Salisbury Joinery's range of staircases are designed to meet Part K regulations.
Joinery standards
Another issue to consider when sourcing your joinery products, is to check they meet all required joinery standards. Look out for the CE mark, which means the windows and doors conform to BS EN14351-1:2006+A1:2010.
Building regulations are complex and as we've shown, will have implications for a broad range of joinery and hardware, from internal and external doors, to windows and staircases. For more information view all of the Government approved documents.
For more advice, help with specification, or inspiration for your project, please call the Salisbury Joinery team on 01722 337040.
This blog does not constitute building regulation or legal advice. Specific advice should be sought from a competently qualified source for your specific circumstances.