5 min read
A Look At Victorian Window & Door Design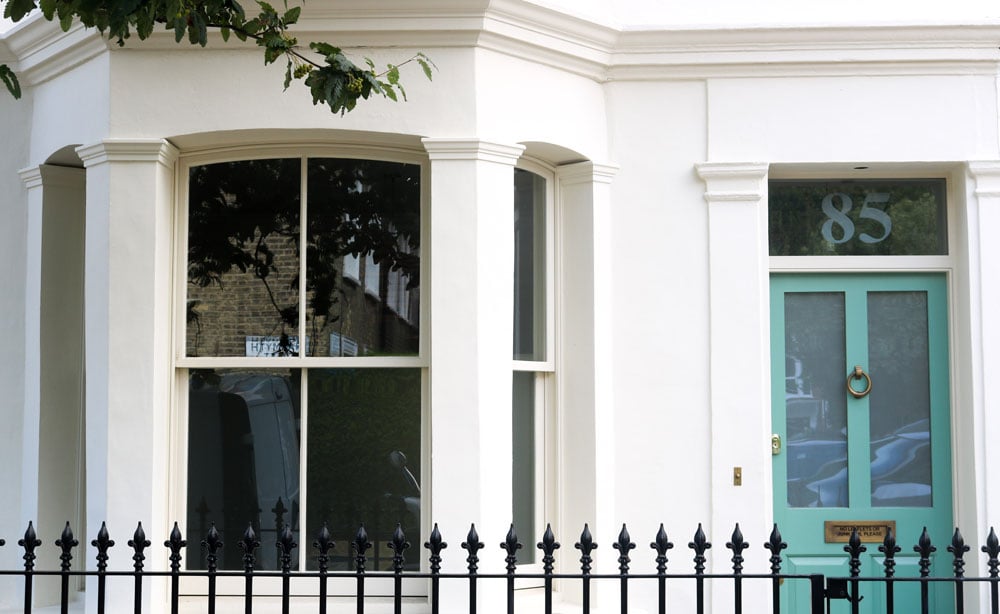 Victorian architecture originates from a series of architectural revival styles in the middle to late 19th century coinciding with the reign of Queen Victoria (1837-1901). Its name comes from the French and British custom of naming architectural styles after the reigning monarch. Given the Victorian era extended some 64 years and coincided with the height of the British empire, significant developments in manufacturing and major changes to society, it is not surprising to find an eclectic mix of styles emanating from this period.
Whilst elements of classic Georgian design were retained, the Victorians were inspired by Italian renaissance and Gothic revival, developed from an appreciation of the symmetry of Palladianism. New manufacturing techniques meanwhile allowed iron and glass materials to be incorporated in building construction for the first time.
Early Victorian properties typically featured more elaborate and intricate design features such as bay windows, porches and extravagant interior decoration. Later in the Victorian era, the Queen Anne style and the Arts and Crafts movement increased in influence, resulting in the transition to simpler designs typically seen in Edwardian homes.
Victorian Home Design
Whilst styles varied, exterior features found in Victorian architecture include ornamental stonework, terracotta tiles, bay sash windows, dormers, roof gables often with wood trim, towers and wrap-around porches. Houses of the wealthy were often large and imposing with two or three stories, conveying the status of the owners and providing accommodation for large families as well as the domestic servants.
Interiors were often exuberantly decorated. Walls were covered in floral wallpapers or rich dark paint colours such as crimson or green, complemented by heavy fabric curtains. The centrepiece of an upper to middle class sitting room was often a large mantelpiece displaying a selection of ornaments collected from the far flung reaches of the empire.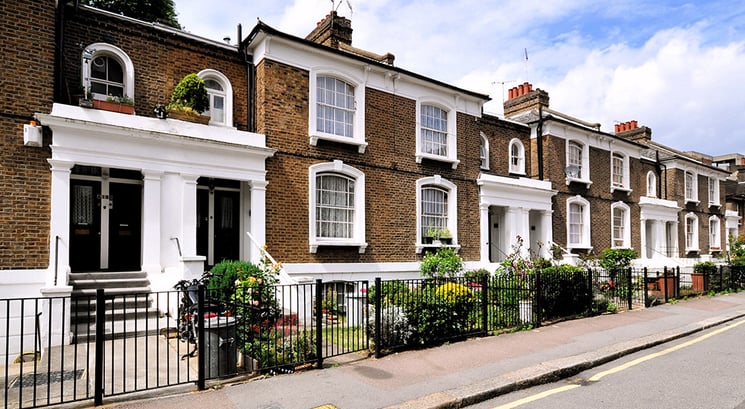 Victorian Windows
Bay Box Sash Windows are one of the most prominent and recognisable features of a Victorian home. Offering improved ventilation and natural light, the benefits of sash windows combined with cheaper glass production made them the default choice for Victorian buildings.

Sash window design followed the ornate and elaborate style of Victorian architecture. Sash's were often grouped into impressive bays and offset with ornate stone reveals.

The introduction of stronger plate glass from the 1830's allowed the use of larger glass panes, improving views to the outside. Many windows from the Georgian era were re-glazed with larger panes and narrower glazing bars. The increased weight of the glass did, however, lead to the introduction of 'sash horns' on the upper frame - extensions of the stiles that helped to strengthen the vulnerable frame joints.
By the end of the 19th century 'Queen Anne' revival led to a renewed interest in windows with small panes particularly in the upper sash, with lower sashes normally only a single pane. Meanwhile, windows with side-hung wooden casements continued to be used in terraced houses, rural buildings, along with larger Queen Anne revival and 'Arts and Crafts' homes.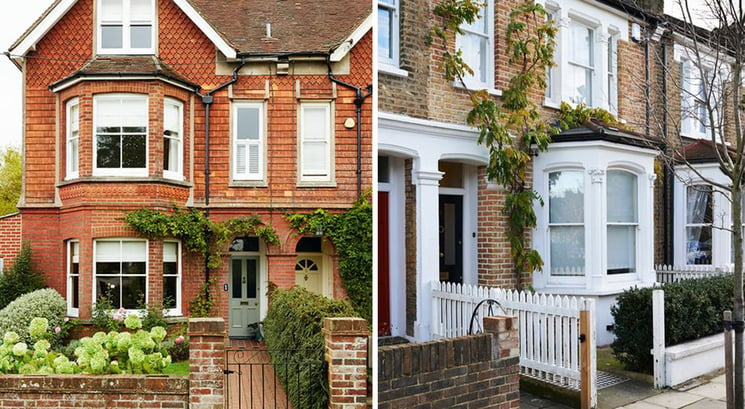 Victorian Front Doors
The front doors of a Victorian property had an important role in conveying the wealth and status of residents. The right impression had to be made to visitors and passers-by especially with the British Empire, industrial revolution and social class system in full swing.
Victorian external doors were typically paneled and depending on the grandeur of the home elaborately decorated, surrounded by a door frame with impressive architrave matching the door, sometimes painted or grained to appear more expensive.
Four panel designs were the most popular of the period and can be found in all manner of dwellings, often with frosted or stained glass. Larger homes often had a porch, but where there was none doors often had an overhead cover.
The manufacture of larger glass panes in the late 1830's allowed glass to be incorporated into the front door. Initially only the two upper panels were glazed but by the 1880's the entire top half of a door might include leaded panes and patterned stained glass.
Gothic revival and the Arts and Crafts movement resulted in a resurgence of interest in stained glass often featuring the designs of William Morris. Glass panels were decorated with elegant patterns and medieval designs. Towards the end of the Century the decorative Art Nouveau style became fashionable and the curved shapes were well suited to stained glass. Overhead fanlights above the door were popular allowing additional light to enter the hallway.
Front doors were normally painted in a range of dark colours, especially green, dark blue, chocolate brown, deep red or black.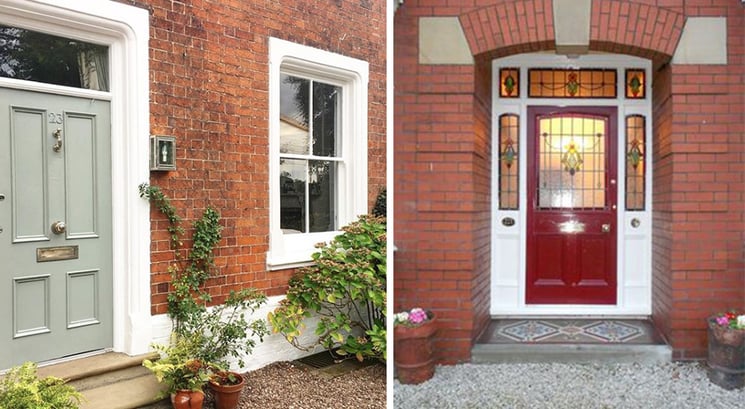 Victorian Internal Doors
A typical Victorian door was of four-panel construction with the upper panels being 2/3 of the length and the upper and lower panels separated by a centre mullion. Most internal doors had flat panels (not raised and fielded) and nearly always featured knob style door handles. Although the 4-panel design remained popular, later in the period, 5 and 6 panel doors became fashionable, continuing into Edwardian times.
Doors typically had a deep bottom and mid rail and the panels were loosely fit into the grooves of the rails, mullions and door stiles. Beading was added around the edge of panels to give the impression of depth. Internal doors were typically made from pine and waxed to allow the wood to provide a rustic look or painted, usually in a neutral tone. Sometimes doors leading to principle rooms would have greater detailing to stress their importance.
New glass production techniques allowed interiors to be fitted with glazed doors, encouraged by the popularity of etched glass. Typically, half glazed doors featured in hallways, kitchens and bathrooms, often with two or nine panes of decorative glass. Originating in the 1840's this style of door remained popular through to Edwardian times.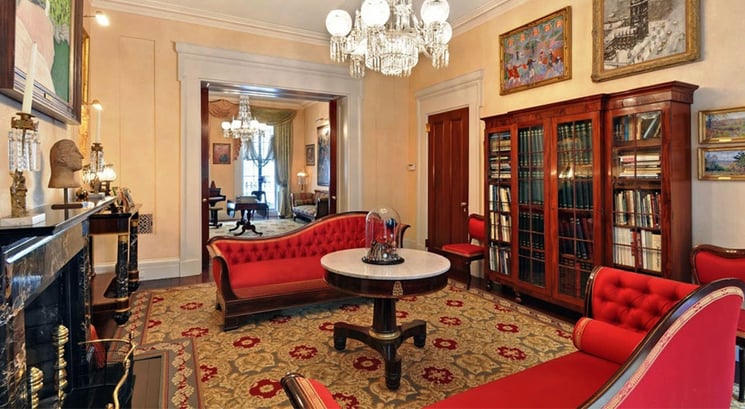 Conclusion
Architecture evolved over the long reign of Queen Victoria due to changes in society, fashion and manufacturing techniques. Windows and door designs advanced and were often a reflection of your status in society, with the more intricate designs reserved for the rich.
For more advice and examples, help with heritage window and door specification, or inspiration for any heritage project, call our experienced team on 01722 337040.
Free Guide to Victorian Windows and Doors
Our new guide to Victorian windows and doors is packed with descriptions, photos and technical drawings to help you with your next project. Why not download it for free today?