8 min read
Traditional door and window design for prime country residences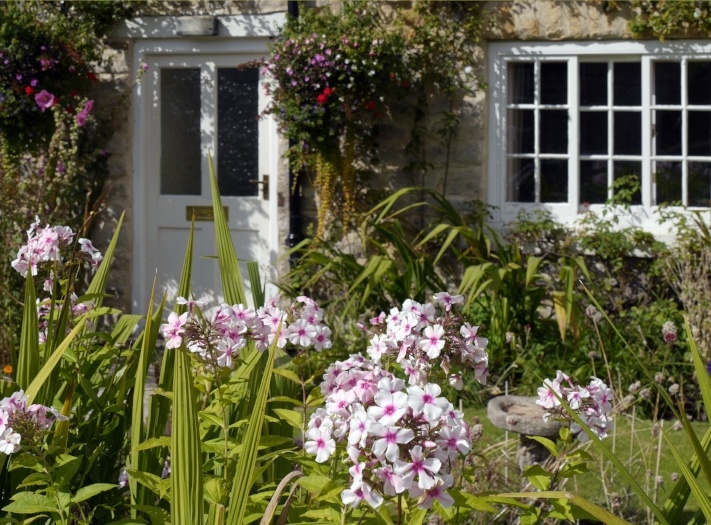 Buying a period property within an idyllic country setting is the dream of many home buyers and with its lush green rolling hills and picturesque landscapes, the UK has a lot to offer.
Famous for its grand stately homes and manor houses, many of which remain today, the country's rich architectural heritage is reflected in the popularity of rural residences among homebuyers at all stages of life.
From market towns to seaside villages and historical hamlets, demand remains high from individuals searching for the perfect home, a renovation project, or the ideal setting for a self-build development.
For any project, the key challenge is to achieve authenticity. That means using appropriate products, materials and designs, while ensuring that all choices made are in line with all applicable rules and regulations whilst useful for modern daily lifestyles.
As well as appearance, functionality and style, considerations also need to be made when it comes to energy efficiency, security and acoustics.
Here, we're going to take a closer look at the most common styles of traditional country residence and the issues that need to be addressed when it comes to selecting window and door designs.
Architectural styles of country residences
Cottage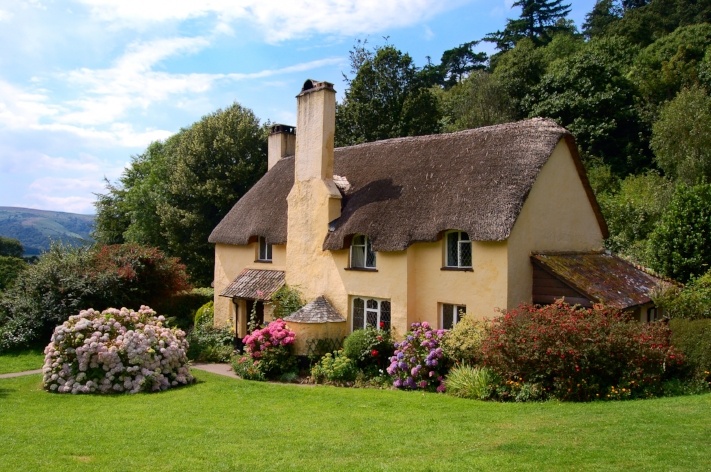 Cosy and intimate in style, cottages would historically have been home to agricultural workers. Often having a small architectural footprint, a cottage residence will commonly feature:
Thatched roof, often with gables or dormers
Materials used on external surfaces that are tied to the region or local landscape
Restricted ceiling height and space, particularly in older cottages
Simple cosy interiors, usually based around natural materials
Prominent fireplaces
Exterior spaces, such as small porches and patios
Small timber doorways and windows
Farmhouse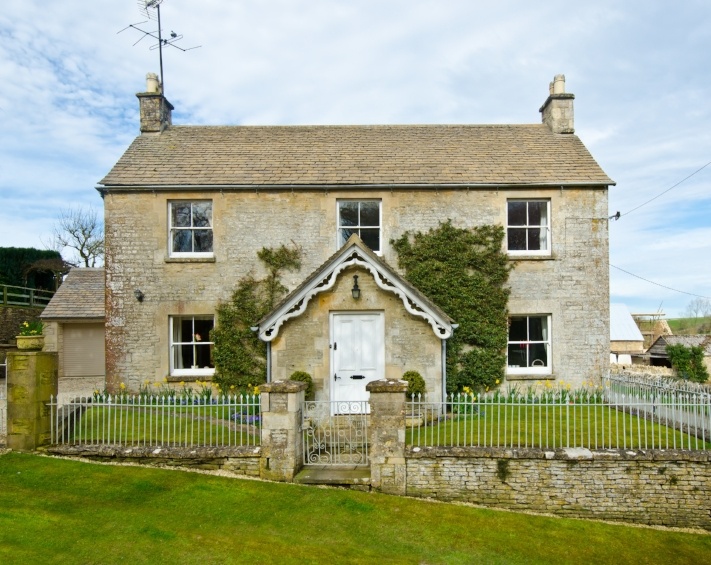 Many farmhouse features date back to their original use, as property located on agricultural land. According to English Heritage, "they illustrate the long history of farming and settlement in the landscape and exemplify the crafts and skills associated with local building materials and techniques". Features may include:
Farm buildings built in a linear row, as clusters, or around some form of courtyard
Simple functional structures
Exposed timber frames and beams
Functional outdoor spaces, such as large porches
A mix of gabled and hipped roofing
Large kitchen at the heart of the home
Informal living style and interior appearance
Large timber doors and windows
Other agricultural conversions
As well as farmhouses, many other buildings originally designed for agricultural use have since been converted into residential dwellings. This includes stable blocks, dairies, granaries and cattle housing. Barns are one of the most popular choices for conversion and will commonly feature:
One very large space with plenty of height
Very large openings (originally for loading/unloading) along with very small openings (originally for ventilation)
Often rectangular in shape
Constructed of stone or wood panelling
Exposed wooden beams
Wooden window frames and doors
Rectory
A house traditionally resided in by a member of the church, rectories come in a variety of shapes and sizes. Depending on the period, such properties can be very simple and humble in design, or far grander. Larger rectories can generally be found to feature:
Large, well-proportioned rooms
A central staircase
A study and family rooms
Expansive gardens
Large windows and main door
Manor House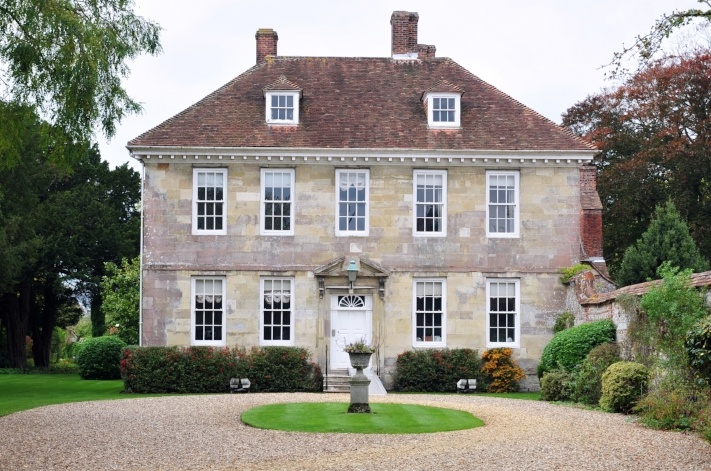 A manor house, so called because it was historically home to the lord of the manor, would traditionally have been very impressive. While security measures such as moats and walls were originally common place, from the beginning of the 16th century, many of these measures started to be lost but do still exist for some. A property of this type, may typically boast:
Large, grand staircase
Multiple bedrooms
A great hall and other entertaining space
Grand doorway and entrance hall
Large sash windows
Choosing the right type of doors and windows
Windows, doors and stairs will strongly enhance the character of any country residence. There are a number of factors that need to be considered when it comes to choosing the most appropriate design. Such as:
Style
Proportion
Detailing
Colour
Opening mechanism
Materials
For more information on how to choose the right doors and windows for your project, download our Architect's Specification Pack with free technical drawings readymade for use.
Listed properties
The rules regarding listed buildings are particularly strict. The architectural and historical interest of the property and its setting must be respected and retained wherever possible. There needs to be a thorough understanding for how the building was originally constructed and its various elements.
If a new opening, such as a window, is to be inserted then ensuring the correct proportions and detailing will be a crucial aspect of the design. Great care needs to be given in regards to its placement, style and the materials used. For example, matching the timber species to the existing joinery of the building, to ensure the new seamlessly blends with the old.
Window and door designs
When it comes to design choices, the most common styles for period properties are box sash and casement windows.
Box sash windows
Box sash windows with weights are ideal for traditional and conservation applications. They use cords, weights and pulleys to counter balance the sashes in the traditional way, with the weights discreetly in the box each side.
Alternatively, spring balance sash windows are a modern alternative for situations where there are no conservation constraints, but a traditional appearance is desired.
Any window can be fully factory finished with bespoke glazing, finishes and ironmongery.
Read our blog post on sash windows to learn more.
Casement
Traditional flush faced casement windows are suitable for both period or contemporary applications. They can be tailored to suit a multitude of styles, ranging from small pane Georgian, to Arts and Crafts, or minimalist and contemporary.
High performance ranges provide outstanding performance and have great aesthetic, thermal and acoustic qualities. These come with friction hinges and espagnolette locks, along with a high performance acoustic weather seal. These comply to the Part Q regulations.
All types of casement window can also be fully factory finished with bespoke glazing, finishes and ironmongery.
Read our blog post on casement windows to learn more.
External doors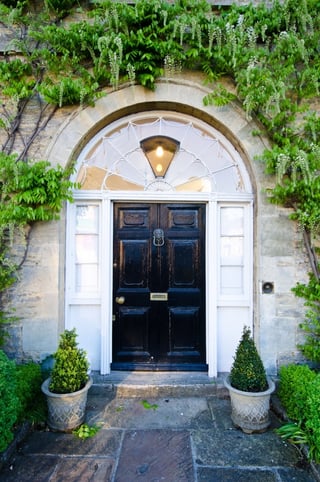 There are many styles to choose from when it comes to external doors, including glazed, panelled or boarded - or any such combination. One of the most popular styles being part panelled and part glazed, such as four raised and fielded panels with two small glazed panes above.
External bi-folding doors incorporating a folding hardware system offer excellent security and performance. They can feature high security espagnolette locks, along with durable weather seals for effective acoustic and thermal efficiency. They are also an excellent way to open up a property, so indoor and outdoor living can merge, and of course bring in more natural light.
Internal doors
For internal doors, functionality and appearance is key. Door designs will typically be glazed, panelled, or boarded, or again being formed of a combination of these elements.
Six or four panelled doors are a very popular choice for traditional properties, with a variety of different beads styles available.
All doors can be partially or fully factory finished with bespoke glazing, finishes and ironmongery.
Read our blog post on external and internal doors to learn more.
Choice of material
Whether the aim is to restore original windows, or to invest in new designs that will complement a period home, the choice of material is hugely important. It needs to be sympathetic and appropriate to the period, while meeting all expectations for energy efficiency, safety and functionality.
Timber
Timber is a sustainable building material that has many eco-friendly credentials. Its thermal efficiency means it is a naturally insulating material and it can offer exceptional performance. Hardwood, such as Oak or Sapele, is the most long lasting, although some chemically enhanced softwood, such as Accoya, can rival it in terms of durability.
Composite
These types of windows usually consist of timber with a weather-proof capping, such as aluminium strips. While they are low maintenance and, in some cases, provide the look of timber internally, bespoke designs are very hard to come by and they will usually be expensive.
Metal
Steel, bronze and aluminium can offer stability, strength and durability, and include a thermal break to produce a highly energy-efficient and low maintenance window. However, the quality will vary greatly and they can look quite commercial.
Plastic
If there are no planning restrictions on a property then PVCu is also an option, although they can lack the authenticity and appearance of timber and are harder to repair. PVCu and GRP 'period' designs do exist, but few are convincing as it is difficult for plastic to replicate wood grain.
Rules and regulations
Planning permission
If a property is situated within a Conservation Area, then planners can be very strict on any windows and doors being installed requesting they stay as close to the originals as possible. If there is an Article 4 directive, then permission to make such changes will need to be applied for.
Listed building consent is always required when it comes to replacing windows in a listed property. Permission for the installation of new windows will be dependent on proving that the existing ones are beyond repair, or that heat loss is substantial.
Building regulations
Completely new windows must be installed by a company registered with FENSA. This means they are an installer who has been assessed for their ability to install replacement windows and doors in accordance with the relevant Building Regulations. New sash or casement windows that are fitted into an existing frame won't require certification, as they are classed as a refurbishment.
Other rules that may be applicable include making sure any windows near floor level contain safety glass and have the relevant safety mark clearly visible.
Part Q
The approved document Q, which came into effect on the 1st October 2015, makes it mandatory for windows and door sets to be manufactured to a design that has been proved by test to meet the security requirements of PAS 24:2012. Again, it doesn't apply to replacement windows and door sets.
If in doubt about the rules and requirements that apply, then always seek advice from our customer service team or the local conservation officer, and ensure you call on the services of a highly experienced and knowledgeable company to design, produce and carry out any works.
For more information and advice on traditional door and window designs, construction and installation or regulations, please call us on 01722 337040. You may also like to look at our Product and Specification Guide here which provides detailed information.