4 min read
Choosing the best paint for joinery and window frames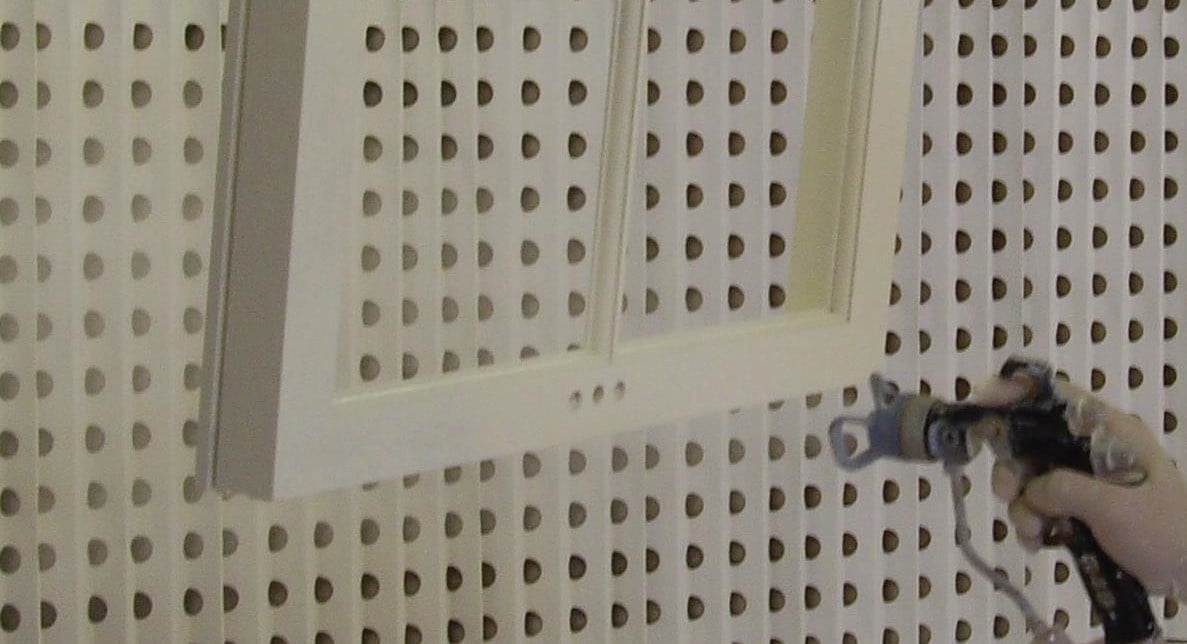 All property developments require a range of joinery to help turn them from an empty shell into a habitable residence. These features need to compliment the overall period and style of the property, from the materials selected, to the colour and finish chosen.
Using a professional, high quality coating that protects the wood while allowing it to breathe is one of the best ways to ensure that joinery remains in top condition.
There are many choices when it comes to the coatings that can be used for both internal and external joinery - the most popular paint options being water-based paint, solvent-based paint and chalk paint.
Here we're going to look at the benefits of water-based paints in more detail, along with what they are most suitable for and why they're a great choice for joinery.
VOC legislation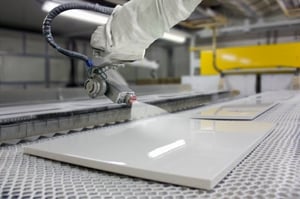 While solvent-based paints traditionally dominated the market, they have now been overtaken in popularity by their water-based counterparts. This shift can be attributed, in the main, to a change in regulations surrounding VOC's (Volatile Organic Compounds) - hazardous toxins found in solvent-based paints that contribute emissions to the atmosphere.
In 2007, new legislation started to be phased in, based on EU directive 2004/42/EC. It set out strict guidelines for the level of VOCs that could be in coatings applied to buildings, their trims, fittings and associated structures - whether that coating was for decorative, functional or protective purposes.
Water-based paints contain very low levels of VOCs, making them a natural replacement. Their popularity has also grown thanks to the fact that water-based paints now offer the same level of durability as solvent paints, as well as bringing many other additional benefits.
What are the key benefits of water-based paint?
Longevity – Water-based paint allows the timber to flex and breathe and will keep a complete seal throughout the British seasons, when contraction and expansion of the wood can occur
Odourless - Most water-based paints are odourless, or very low odour, making them more pleasant to use and internal spaces habitable more quickly
More environmentally-friendly - They are better for the environment compared to other types of paint, due to the lower VOC levels they contain. They are also free of lead, chrome and other heavy metals
Fast drying - On a practical level, they typically dry faster than other types of paint
No waxing - In contrast to chalk paint, there is no need to wax or protect joinery once the topcoat has been applied
Durable - Water-based paint provides the same level of durability as traditional solvent-based paints
Professional finish - They are often self levelling, making it easier to get a smooth, brush-mark free and professional finish
Easy to clean - There is no need for white spirit or other chemicals to be used in the clean-up process. The paint can simply be washed from brushes and trays using warm water
What can water-based paint be used for?
Water-based paint is a popular choice for both internal areas and fittings. It can be used on walls and ceilings, as well as for interior wood and metal. But this type of paint can also be used externally, including for doors and window frames.
There are now water-based options available that cover the full range of coating products; from primers, to varnishes and stains, wall, wood and metal paints.
They are suitable for all properties, with very few exceptions. One example being the use of water-based paints in properties based in a particularly cold climate. This is because when the temperature dips below freezing, it can affect the consistency of the paint and its application, due to its water content.
Salisbury Joinery coatings
Here at Salisbury Joinery, we have been supplying customers with hand crafted joinery for more than 40 years. We're committed to operating responsibly, using environmentally-friendly products and processes, and timber from sustainable sources.
As such, we're proud to say all the primers and coatings we use are water-based and comply fully with European VOC Emission Standards and REACH regulations. Our paint and coating products also do not contain lead, chrome or any other heavy metal additives.
The high quality coatings we use, dry to a hard but elastic finish. They form a protective layer, which is flexible enough to maintain its integrity and resist the cracking, which may otherwise be caused by the natural movement of the wood. They also penetrate deeply into the wood, providing superior adhesion.
Helping to ensure the joinery remains in top condition, the coatings allow the wood to breathe, so reducing the risk of moisture accumulating inside. The primers also include a resin and knot inhibitor, which helps boost longevity and prevent breakdowns in the wood.

Finishes and colour matching
We offer a broad range of colours and finishes, with options suitable for every style of property - from traditional period residences, to the modern and minimalist.
Our standard colour option is white (RAL9010) but we are able to colour match to order, including matching with popular brands such as Farrow & Ball and Little Greene Co. Doors and windows can be supplied primed, primed with top coat (known as semi-finished), or fully finished with two top coats if required.
Product Warranty
To ensure joinery is kept in a top condition for as long as possible, there is a small amount of maintenance that needs to be carried out. This will enhance both its longevity and performance and can affect product warranties if not observed. Advice on maintenance is supplied with every order. For more details, please see our Product Warranty T&Cs.
Our standard three coat opaque factory finished joinery, comes with a warranty period of five years, while our translucent standard three coat factory finished joinery carries a warranty period of three years. Subject to maintenance conditions.
For more information or advice on any aspect of your project's joinery and ironmongery needs, please call our friendly team on 01722 337040. To view our range of finishes and ironmongery and to learn more about our products and services, you can also download our Product Specification Guide here.