Timber is one of the most beautiful and flexible, natural materials in existence. For centuries it has been used for the creation of doors and windows, ranging from the grand to the ornate, the practical to the remarkable.

While modern manufacturing processes have provided ways to strengthen timber, along with advances in paints that can protect it, timber isn't indestructible and will always require a certain level of ongoing maintenance. As a natural product, some degree of movement, in terms of expansion or contraction, should also be expected.

To help you, here we've pulled together some general guidance on the steps you can take to prolong the life of your joinery, and ensure they continue to look and perform at their best.

TOP TIP: When purchasing timber doors and windows, you should always be provided with information about how best to care and maintain them. Make sure you refer to these notes before acting, to avoid doing anything that could potentially be damaging, or may have implications for your product warranty.


Maintaining your timber doors and windows
The level of maintenance your timber products require will depend on how the timber has been treated. For example, at Salisbury Joinery our products are treated with a high quality, water based top coat. Our standard finish is three coats and the timber then won't require treatment for 5 to 6 years, except for touching up any areas that may become marked or suffer damage over time.


How to clean your timber
It is advisable to clean timber at least once annually, ideally in the summer months.

* Use a soft cloth and water with washing-up liquid, or similar, to lightly wash it down. This will help to remove dust, insects and other contaminants that encourage the growth of algae and fungi.

* Use a mild detergent solution and always rinse thoroughly when you've finished.

* If you're cleaning window panes, then make sure the glass cleaner doesn't go onto the timber frames.

* If you're cleaning external timber, also avoid using a hosepipe and completely saturating the area.

* Remember to clean weather-seals and trickle vents too.


When to re-coat
Make sure you are up to speed on the type of finish your timber has received and what its lifespan is likely to be. It is never advisable to wait until the coating has started to break down before you take action.

* A three coat factory finish in opaque white will typically have a lifespan of 5 to 6 years. However, this time-frame may be reduced where timber is being used in a highly exposed, or coastal location.

* Translucent three coat factory stain finishes will have a slightly reduced durability, so will need attention sooner. Generally, after 3 to 4 years.

How to recoat
When it comes to recoating, it is best to apply two coats. Always do so in accordance with the paint manufacturers' guidance and recommendations and using a good quality synthetic brush.

* Clean the timber as above.

* Lightly rub down the existing paint or stain using a fine grade abrasive paper. This exercise is not supposed to remove the existing coating, just to get rid of any grease or dirt build up there may be, creating a smoother surface.

* Clean away the dust and debris with a damp cloth and allow the surface to dry thoroughly.

* Apply the paint or finish, taking care to avoid getting any on the ironmongery and other mechanical parts.

* Let it fully dry, then apply a second coat.
Repair
If your timber is damaged, for example if it is scratched or chipped, then it's important to address this immediately.

* Clean the area as above.

* Remove the surface damage with a light abrasive paper, following the line of the grain.

* Wipe away all dust and debris with a damp cloth and allow to dry.

* If necessary, timber filler may be used to repair the damage. This will help you create a smooth surface.

* Apply primer, followed by two coats of undercoat.

* Apply the paint or finish. Allow to dry and then recoat.


Hinges and locks
Of course, it's not just the timber element of your windows and doors that may need some care and attention. The moving parts can also benefit from the following:

* Door hinges - Lubricate with light oil from time to time.

* Espagnolettes - The locking device on the vertical frame of a French door or casement window will benefit from a light grease following installation and periodically afterwards. Use a small amount of lubricating oil to smooth the action of the lock when required.

* Door handles/plates - To clean these parts, use a soft cloth and avoid abrasive detergents.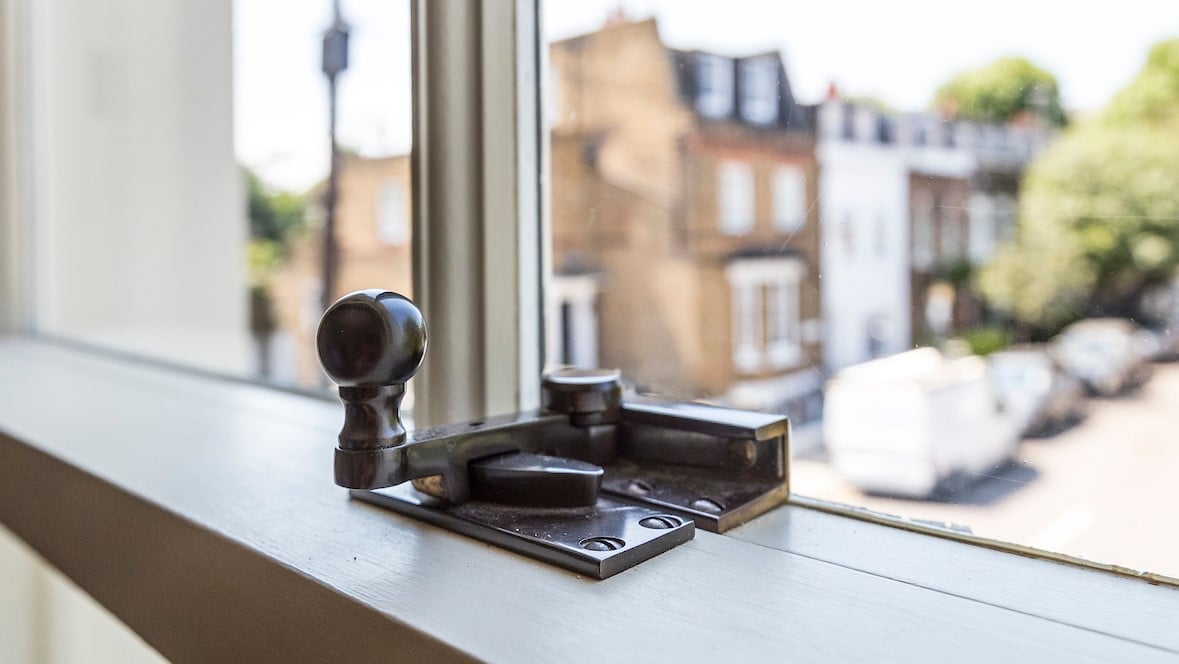 Learn more
At Salisbury Joinery, we have been supplying hand crafted joinery for more than 40 years. Our products are CE Marked, meaning they conform to BS EN 1435-1:2006 + A1:2010 and they are also supported by our own product warranty. We also offer a range of Part Q approved window and door sets.

Talk to us for more information on 01722 337040 or download our specification guide for more details about our extensive range of bespoke windows and doors.