PAS24 Doors Brochure:
External Timber Doorsets
Product information on our range of external PAS24 entrance doors
Explore our range of external timber doors with PAS24:2016 certified security. There's a range of popular designs to choose from, along with bespoke panel, mould, glazing and door size options. This brochure will give you the information to choose the right design for your project.
Content inside includes:
Model designs
Panels and mouldings
Glazing options
Paint finishing
Ironmongery choices
Certifications and warranty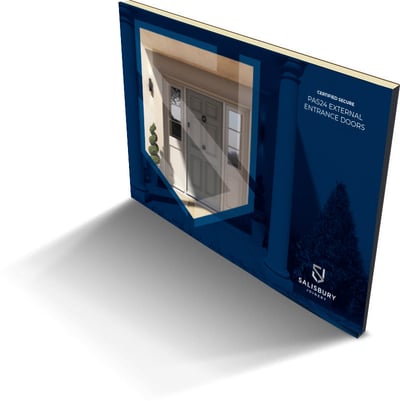 What people are saying
"Everyone is very pleased with the quality of products supplied by SJ; we are looking forward to work with you on the future projects in The New Year"
-Ben Adam, Pinder Construction