– Case Study –
VICTORIAN MEWS, WEST LONDON
Comprising sash windows, external doors, shutters & staircases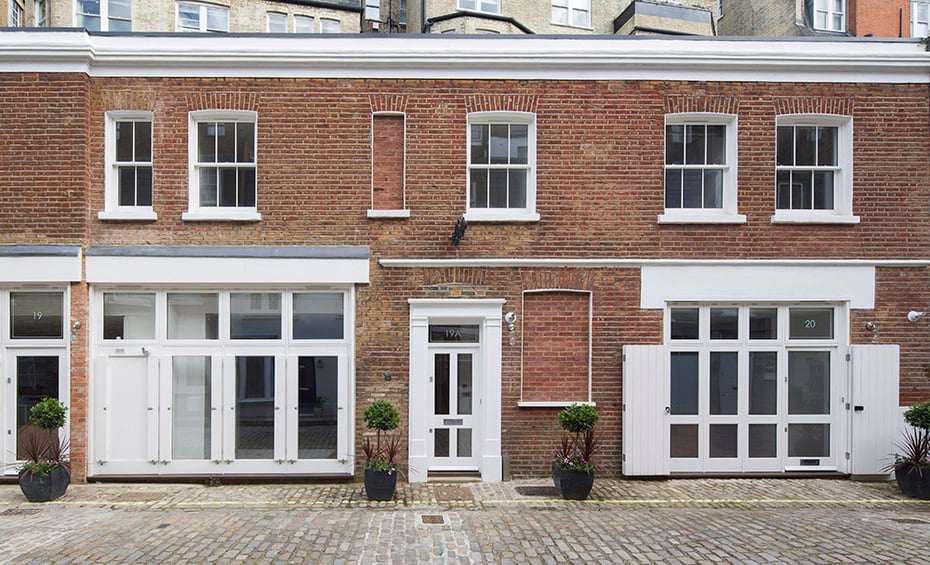 We were delighted to supply period style bespoke joinery for the award-winning conversion of a Victorian mews property in the Bayswater Conservation Area of West London.
Forming an important part of the Victorian street frontage, the original property consisted of a first floor flat with an unusually large footprint over a commercial garage. The developer removed the whole ground floor to allow conversion of the space into three new character homes with contemporary interiors. New box sash windows, doors and shutters by Salisbury Joinery help retain the outward appearance and character of Victorian street architecture. The generous fenestration at street level, in particular, is a reminder of the workshop unit typology associated with London mews buildings.

Working with architects and developers who specialise in mews houses, we manufactured the external and internal joinery for this conversion project. The box sash windows were manufactured from Sapele to a number of sizes and installed with 24mm double glazing, providing excellent energy efficiency and insulation from street noise. Arranged to operate in the traditional way, the 63mm sashes were supplied with face applied glazing bars in a typically Victorian style, with an ovolo internal mould, rebated and beaded for double glazing.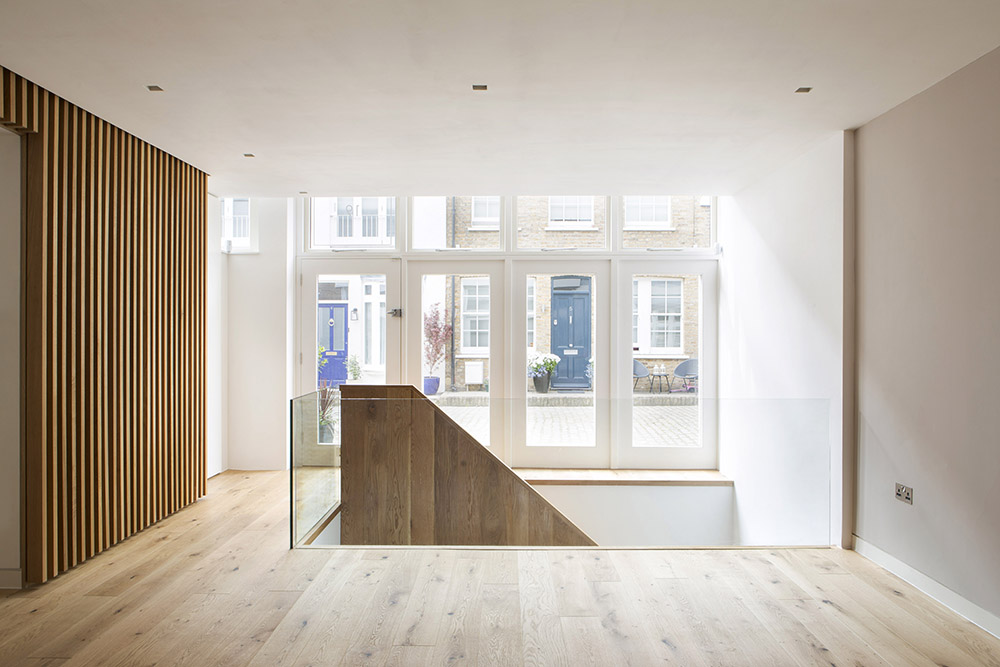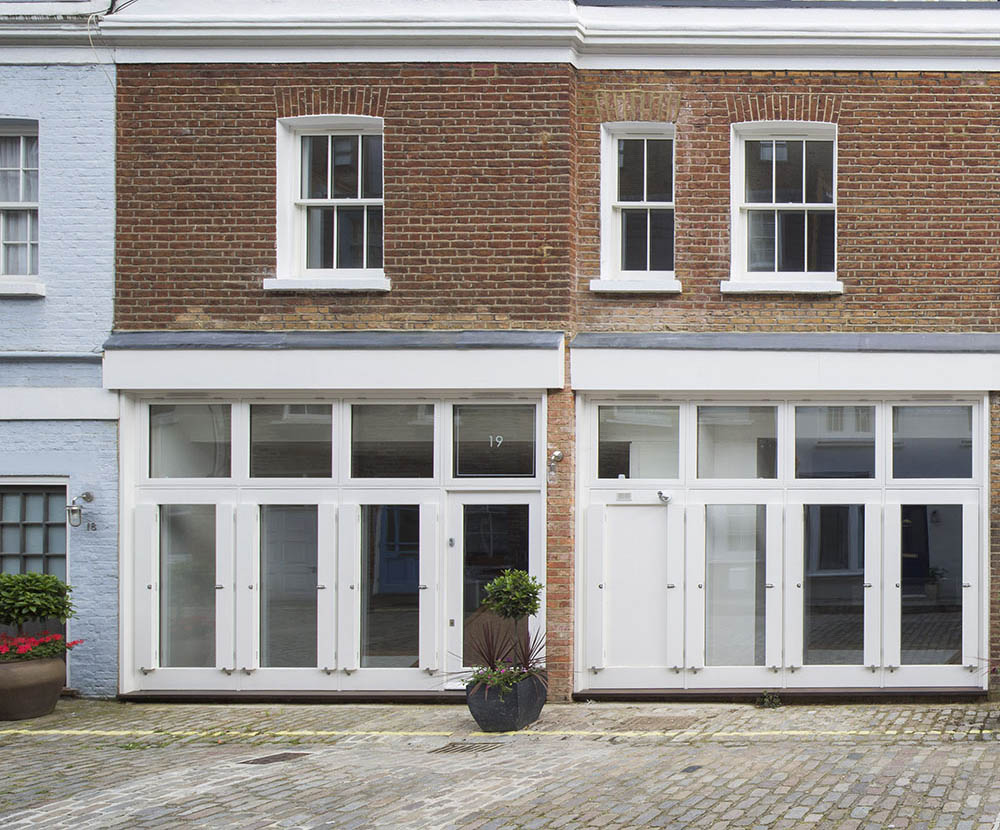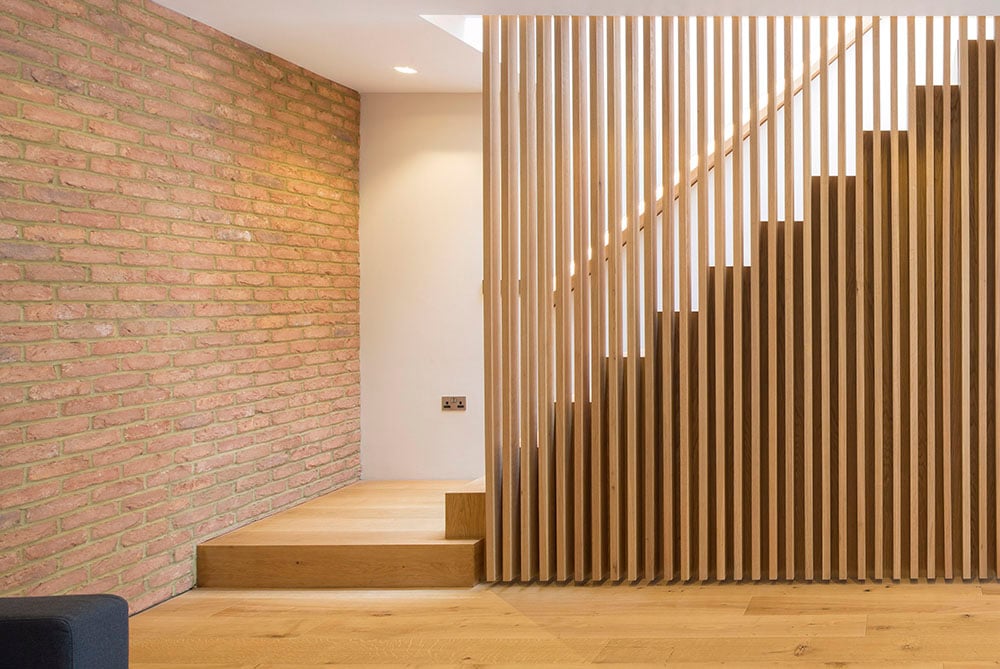 Glazed external doors and frames were designed to provide a individual look for each plot and installed with 24mm glazing, drawing in a tremendous amount of natural light into each property. Covering apertures up to 4.3x3.2m the doors were supplied with draught excluders for year-round performance and primed in the factory ready for a final coat. Vertically boarded external shutters, also manufactured from Sapele, were supplied to allow the doors to be enclosed at times for additional security and privacy.

We constructed two staircases for each dwelling in a contemporary design, providing access from the ground level to basement and first floor, with treads and risers in American White Oak and Tulip cut strings. This was complemented by a balustrade constructed from oak engineered flooring and an oak handrail, the beauty of the timber really adding to the tactile feel and warmth of the modern interiors.

Finally, we hand-crafted a range of internal joinery including bathroom cabinets, sink supports and wardrobe cupboard fronts and shelves to complement the modern interiors.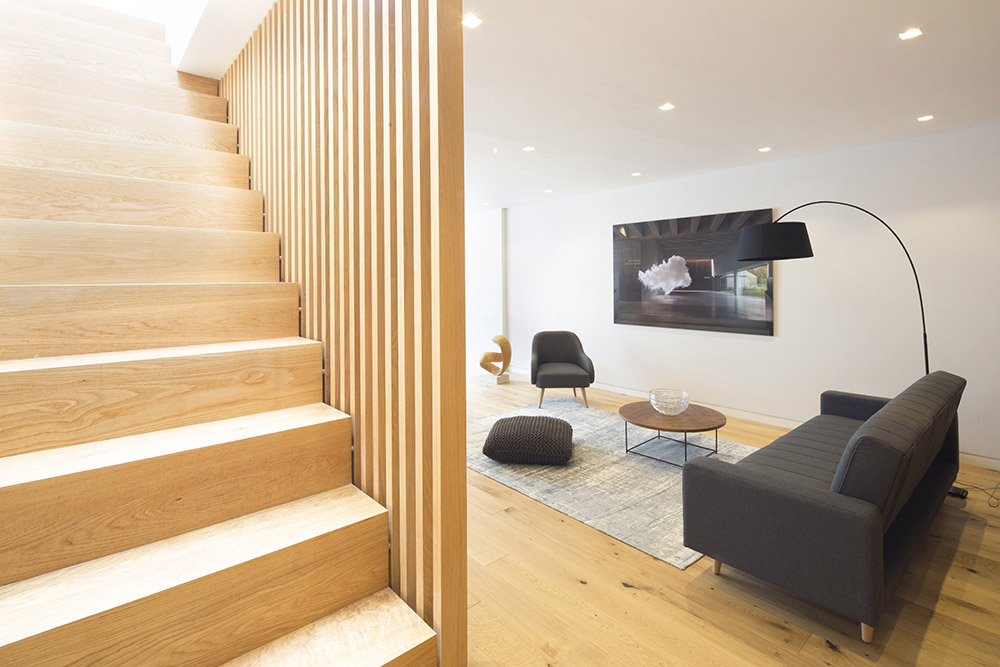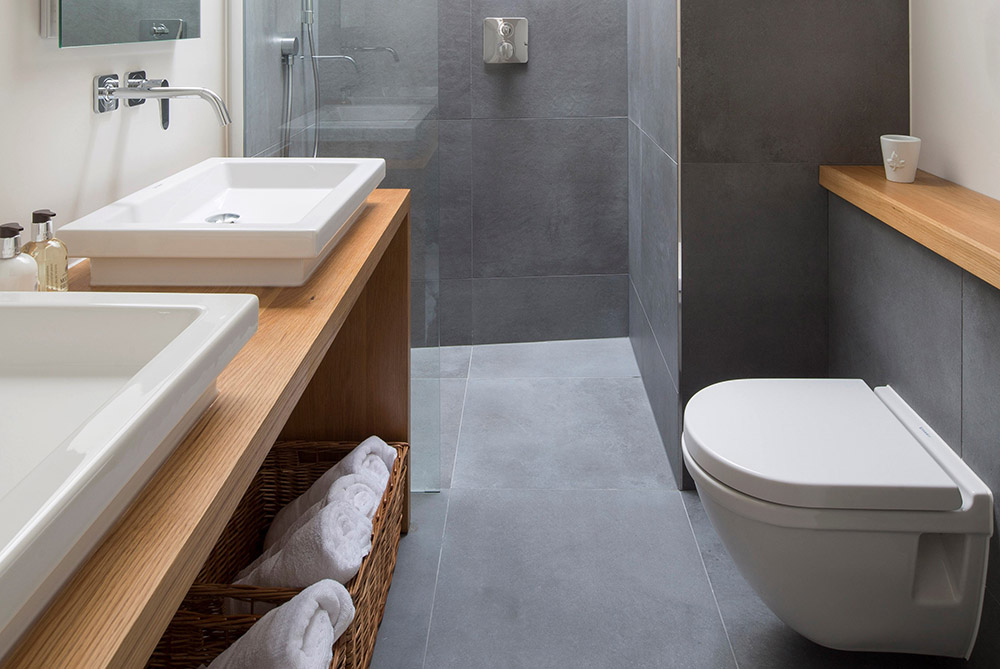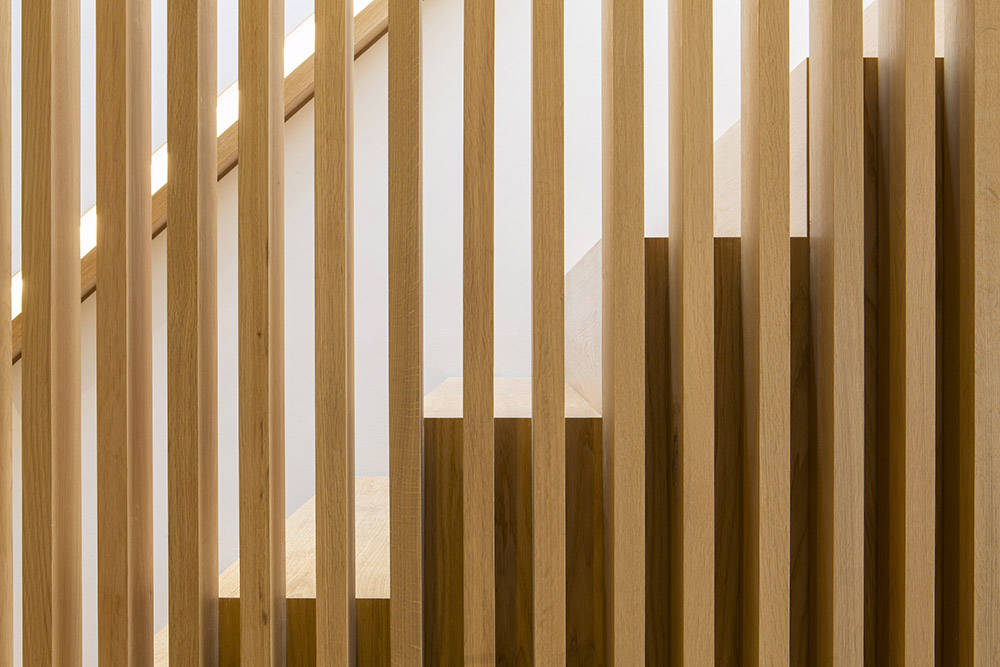 Talk to the experts
Contact our customer service team to discuss your project and explore what we can do for you.