– Case Study –
GARAGE OUTBUILDING REDEVELOPMENT, OXFORDSHIRE
Garage doors, external doors, casement and feature windows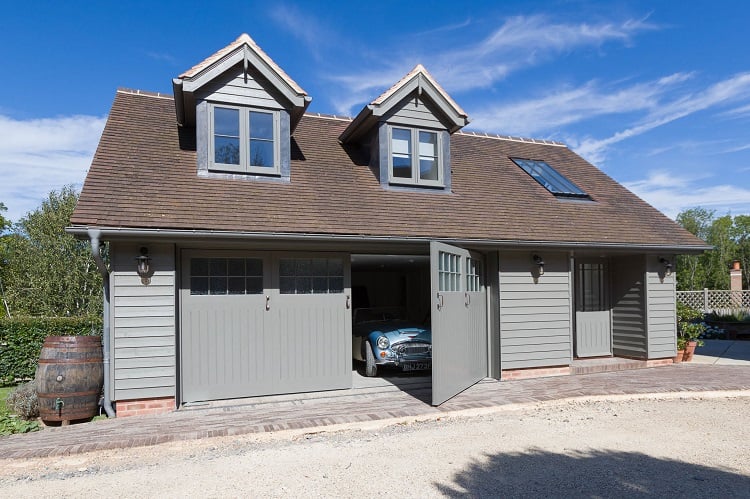 Salisbury Joinery has supplied bespoke hand-crafted doors and wooden windows to complete the redevelopment of a large garage and office outbuilding for one of Oxfordshire's most desirable residential properties.
Located in a sought-after residential area close to the centre of Oxford, the property has excellent transport links with easy access to the A34 and Oxford Ring Road.

Working closely with local architects, Salisbury Joinery was appointed to supply the bespoke timber doors and windows for the project, including two sets of large automated bi-folding garage doors. Our surveyor completed a site visit to appraise the building, take measurements and prepare drawings for sign off. This ensured that that all doors and windows were built to the exacting requirements demanded by the client.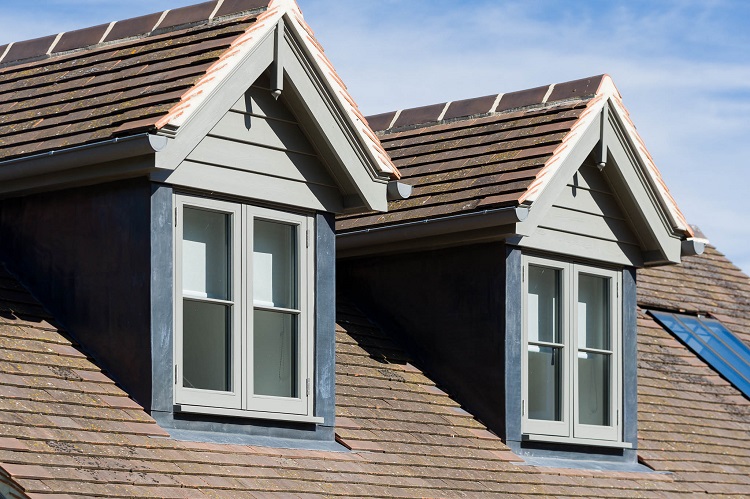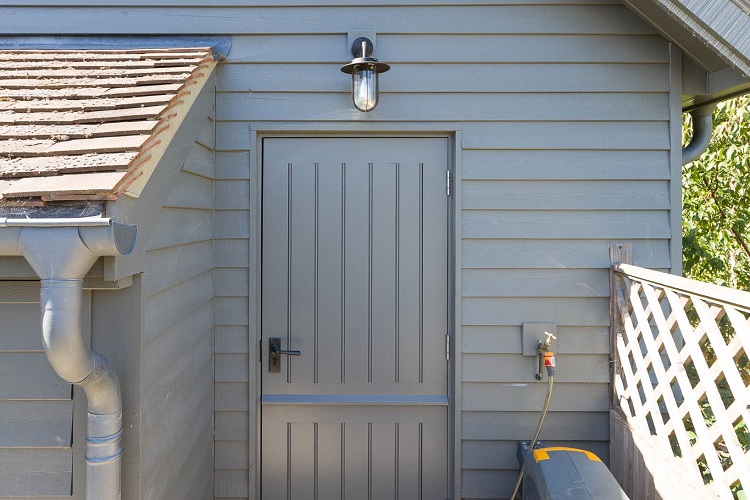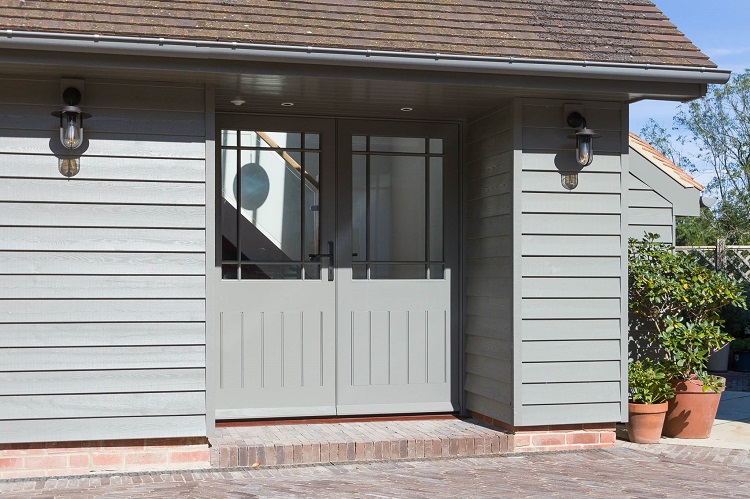 Due to the of weight of the garage doors and requirement to be electrically powered we needed to work closely with the designers to ensure precise specification and our many years of experience supplying garage doors for similar projects helped us to deliver the ideal solution. Supplied in Accoya and finished in moss grey, the top half of the doors are doubled glazed and cover a structural opening 4.8m wide and 2.1m high.

To the front of the property we supplied a glazed pedestrian entrance door in Sapele with matching double-glazed side light to a size of 2.1m x 1.8m also finished in moss grey. A traditional country-style single Framed, Ledged and Braced (FLB) pedestrian door was also supplied for the rear of the building.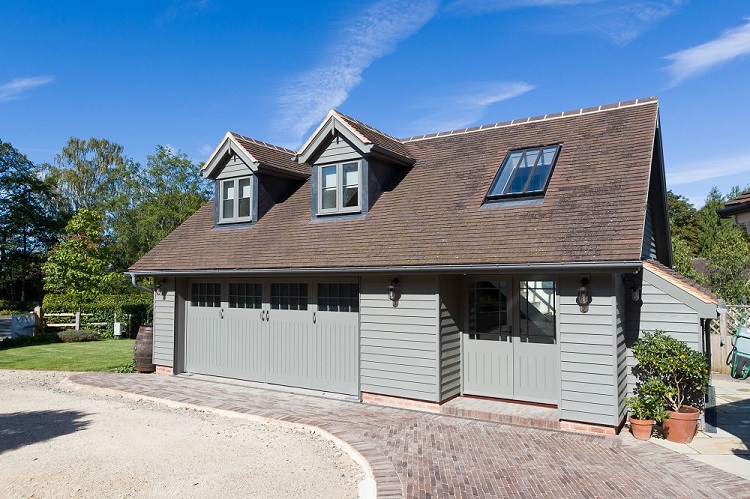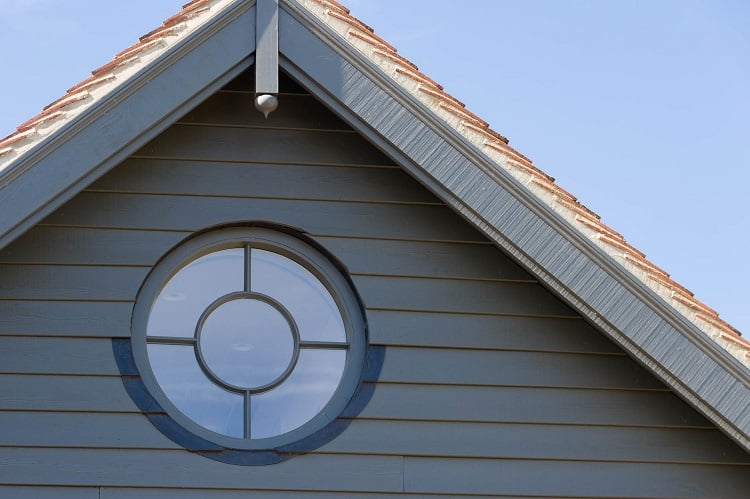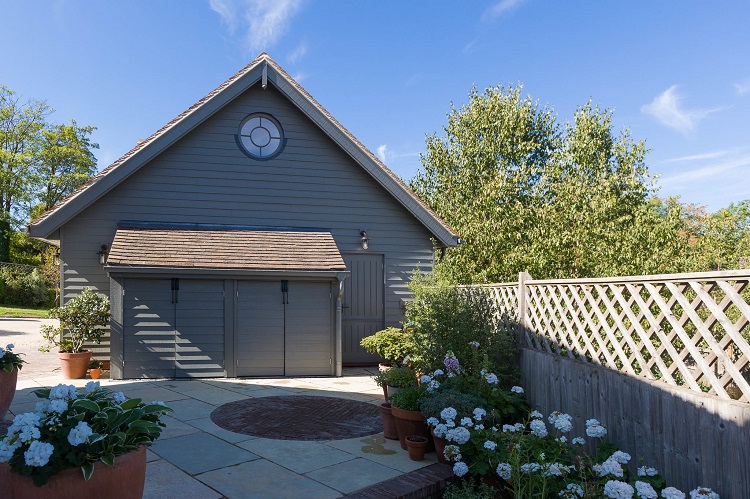 Salisbury Joinery crafted timber casement windows for the rest of the building, designed to allow both casements to open, along with a large 800mm circular window for the north-east elevation.

Hand-crafted timber windows, doors and staircases have been manufactured by Salisbury Joinery for over 40 years. Using a wide range of sustainably sourced timbers, we supply joinery to meet the design requirements of any building, whether traditional or contemporary. Our highly experienced team of joiners provide expert advice for any project need, so if you require specification help for your next project or a no obligation quote please give us a call on 01722 337040
Talk to the experts
Contact our customer service team to discuss your project and explore what we can do for you.