– Case Study –
LISTED BUILDING CONVERSION, SALISBURY
Comprising sash windows, casement windows, entrance doors, staircases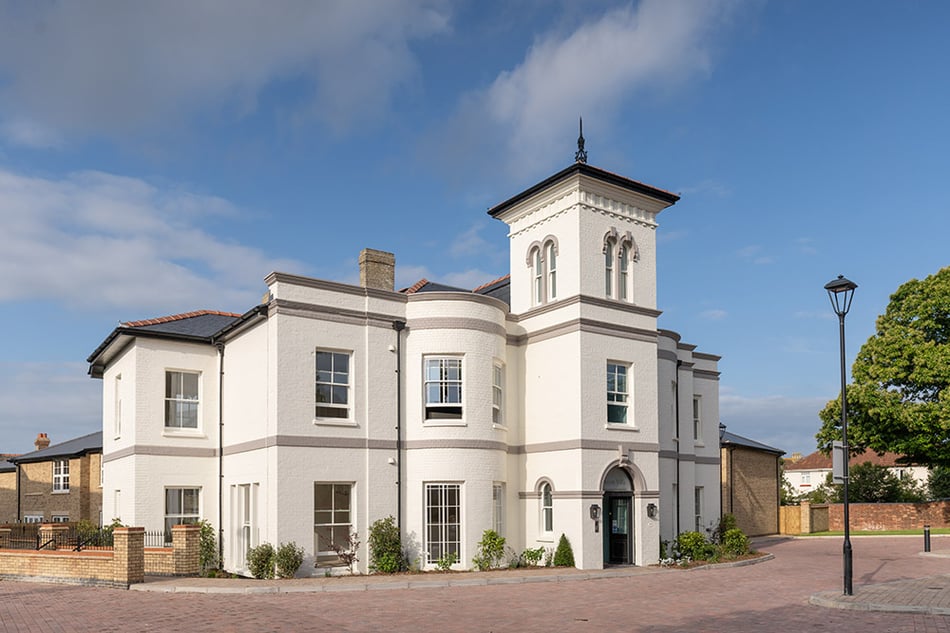 An iconic 170year old Grade II listed building in Salisbury has been tastefully converted into 4 unique retirement living apartments using bespoke windows, doors and stairs from Salisbury Joinery.
Dating back to 1850, the property was part of the Old Manor Hospital site and features many characterful Victorian-style design features reflecting the era in which it was built. Now referred to as Avon Villa, the property is surrounded by a number of new build lodges and historic cottages, which have been converted as part of the hospital site regeneration scheme.
The developer and Salisbury Joinery worked tirelessly to retain and refresh the building's original features using high quality products, creating four one-of-a-kind homes.
Doors: To the base of the three-story central tower are the main entrance doors which lead to the entrance hall. These pair of doors were manufactured from Sapele and have a two-panel design featuring recessed panels, bolection moulding and slimline double-glazing. A large curved fanlight above the door was etched with the house name and the doors were prepared for automation.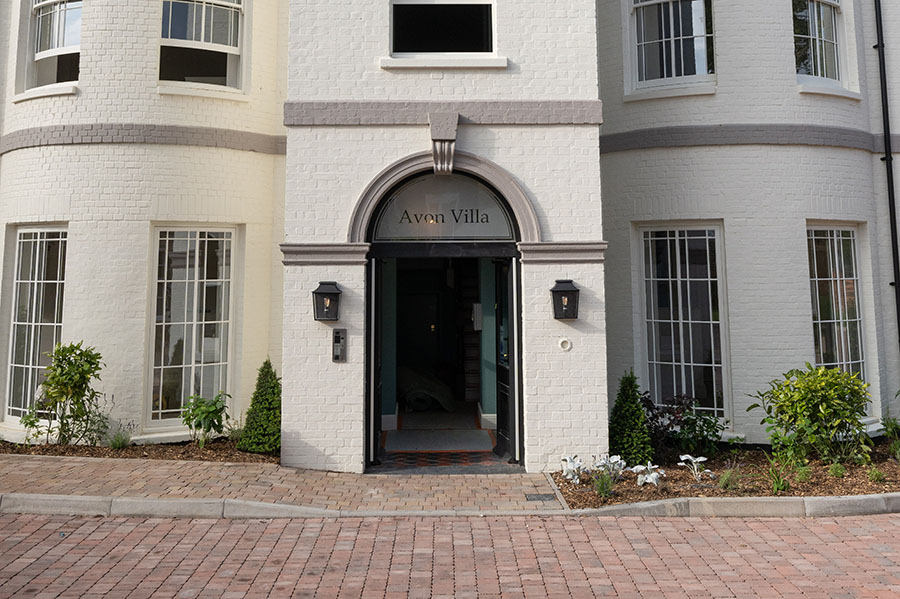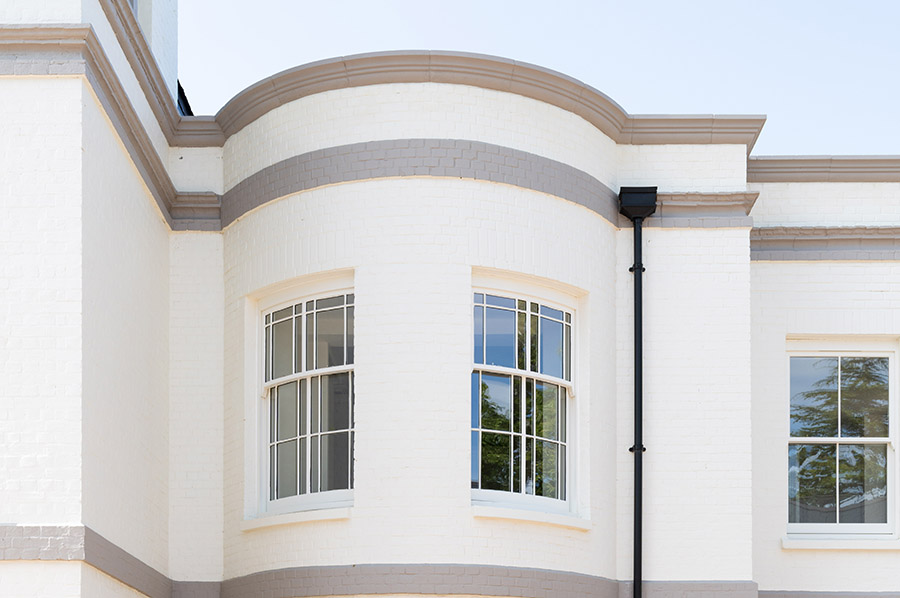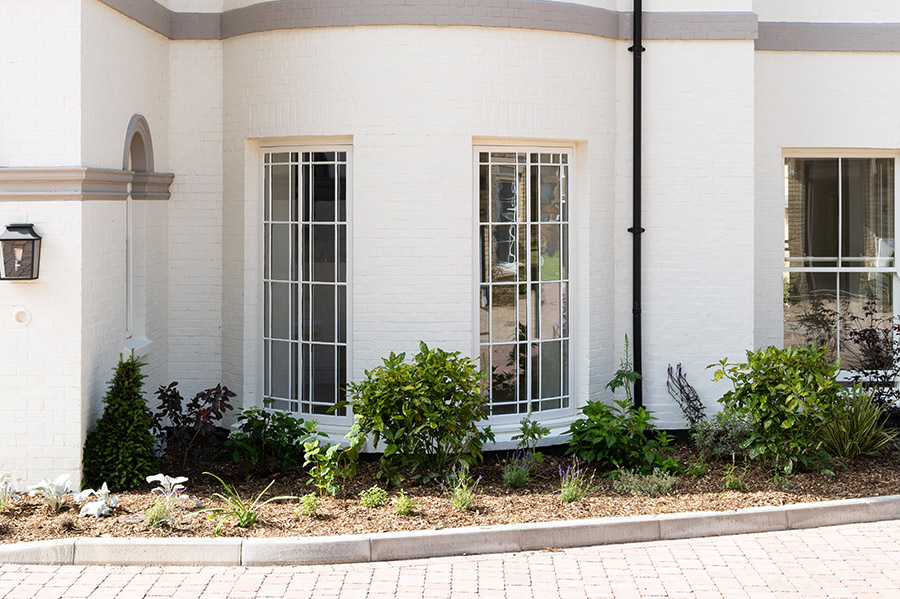 Staircase: The entrance hall features an ornate wooden staircase with many stylish touches. Leading to the first floor the staircase was constructed with cut and bracketed outer string which was factory paint finished. The turned newels, ball caps and moulded handrail were supplied in stained oak for a luxurious finish. Treads and risers were carpeted and finished with brass tread protectors. Salisbury Joinery also supplied duplex staircases with stop chamfered newels and balusters for other areas.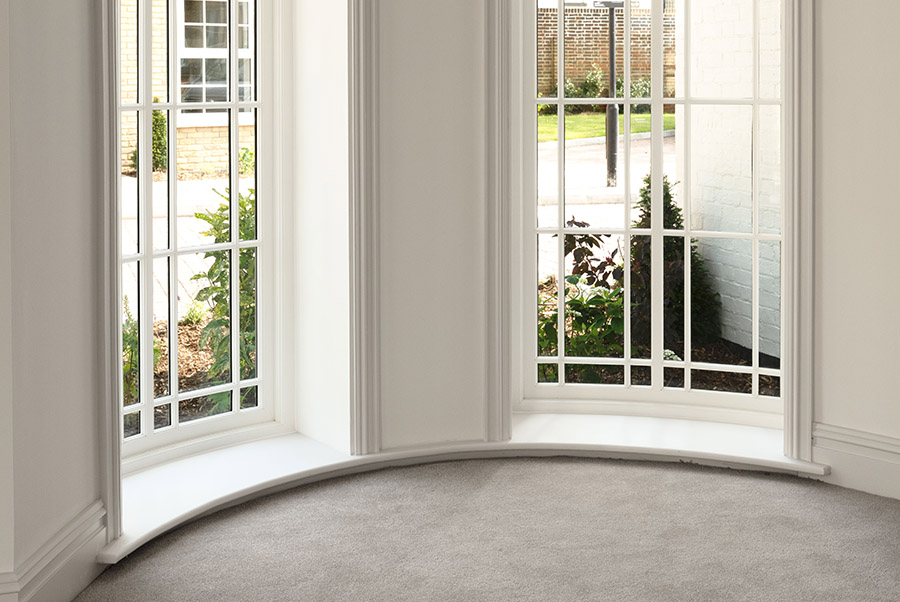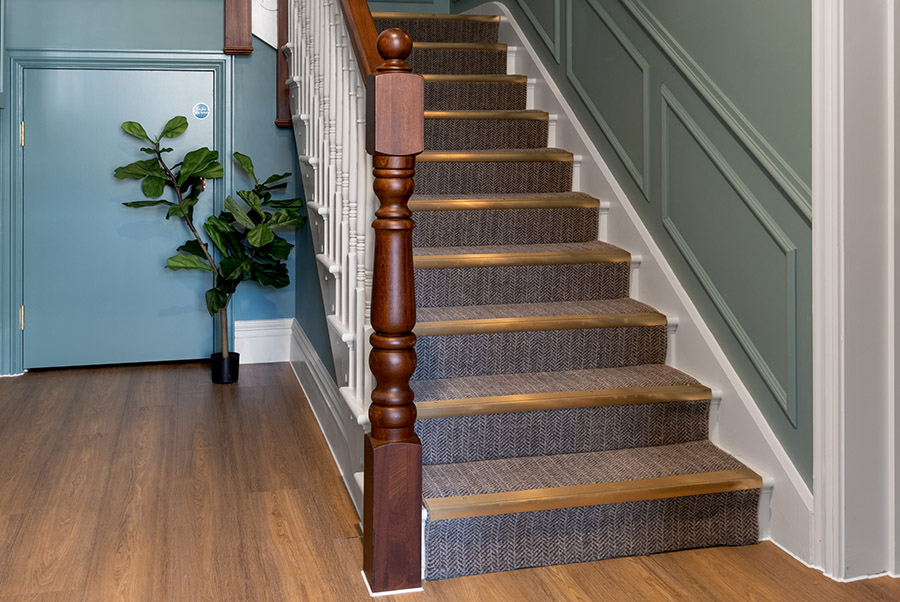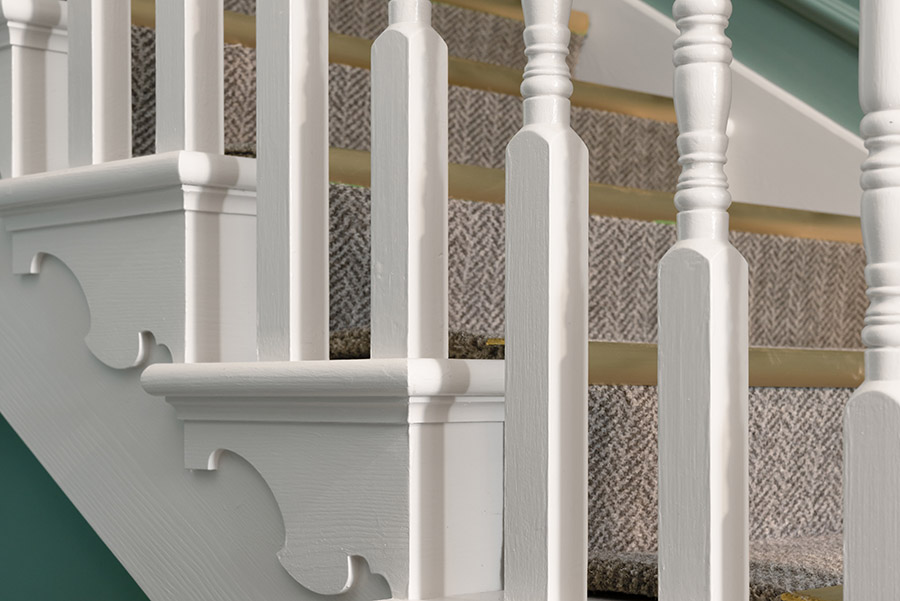 Windows: Vertical sliding box sash windows were constructed with an internal Ovolo mould, face applied glazing bars and rebated for slimline 14mm double glazing. The low 'e' kypton gas filled double glazing units and glazing bars provide a period authentic visual appearance alongside much improved energy efficiency. Weights and cord operated, the windows were supplied in a range of sizes up to 1158 x 2312mm, spray paint finished and fitted with lacquered polished brass ironmongery.

The front elevation towers were fitted with Bow fronted sash windows and casement windows. The casements on the ground floor were fixed shut and installed with acoustic laminated glazing secured externally with putty. The characterful sash windows at the top of the main tower feature curved headers with an ornate brickwork surround.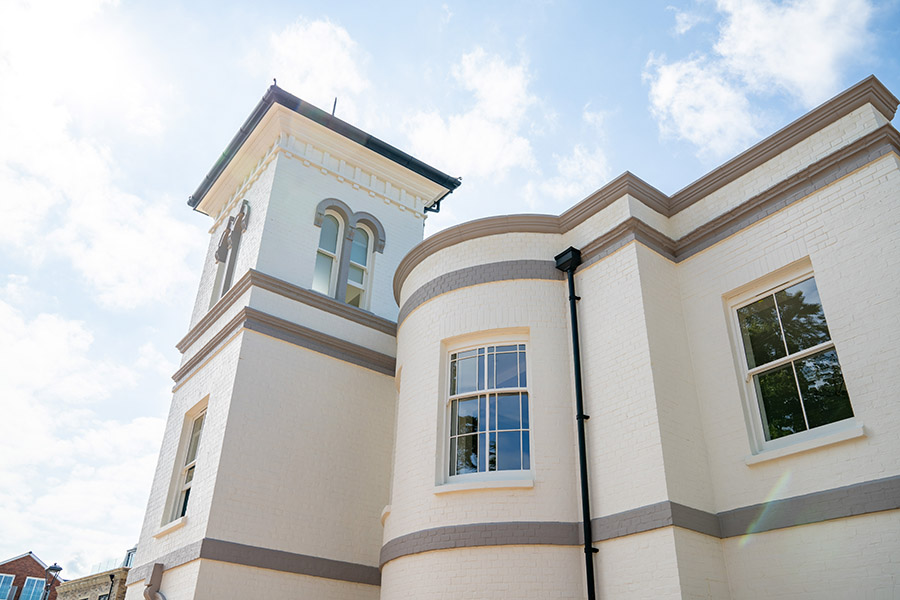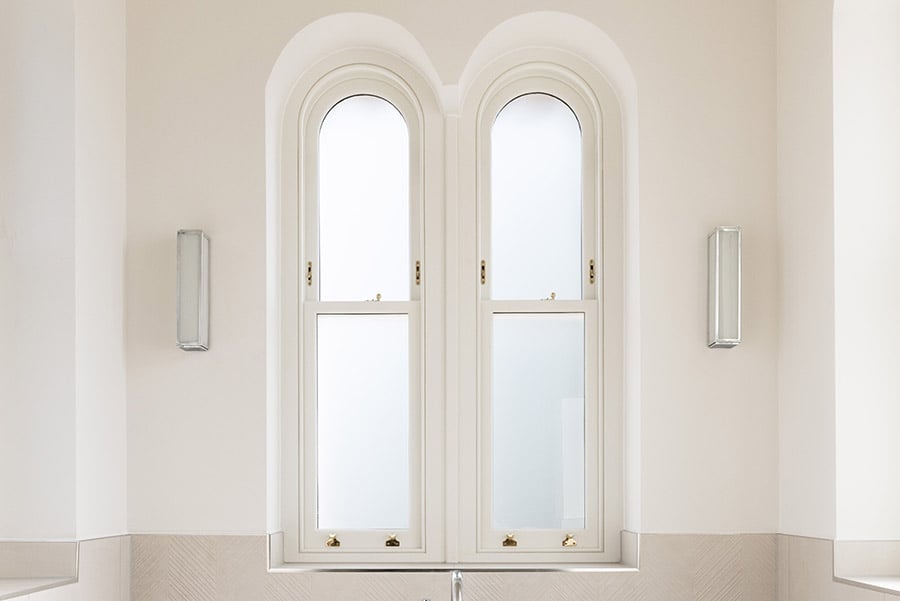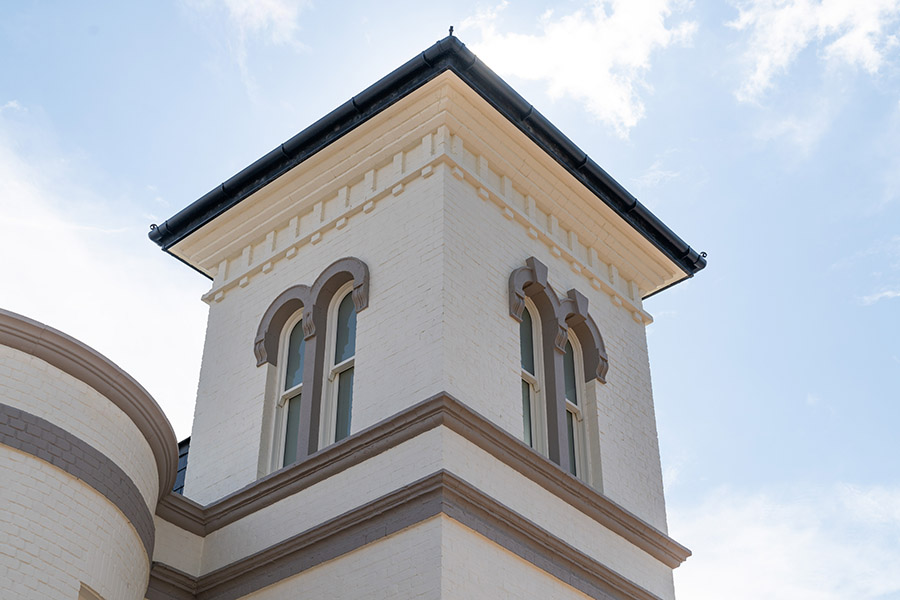 Talk to the experts
Contact our customer service team to discuss your project and explore what we can do for you.