5 min read
Replacing windows or doors in a listed building or conservation area
Many historic buildings feature original heritage windows and doors that have survived for generations adding both character and authenticity to the properties design, so having them repaired or replaced is a sensitive issue. Care must be taken by the property owner to gain the necessary consent or risk being on the wrong side of the law, as well as choosing a competent and knowledgeable joinery supplier!
Applying for planning consent
Listed Buildings are protected under the Planning (Listed Buildings and Conservation Areas) Act 1990, so to replace timber windows or doors on a Listed Building you will require planning permission in the form of consent from the local authority planning department prior to any work being carried out. Applications for consent can be made online through the National Planning Portal or directly to the local authority by downloading the relevant consent form.
Gaining consent is vital, as carrying out unauthorised works to a listed building is a criminal offence which could lead to prosecution. Furthermore, planning authorities can insist on any unauthorised work be reversed at the owner's expense and it will also prove difficult to sell the property without the necessary consents for work undertaken.
Listed buildings are displayed on the National Heritage List and are classified into grades to identify their historic or architectural importance. Grade I buildings are of exceptional national or cultural Interest, Grade II* are particularly important buildings of more than special interest and Grade II are of special interest and represent more than 91% of all listed buildings. Works on Grade I and 2* properties are particularly scrutinised with cases being forwarded to Historic England for expert advice.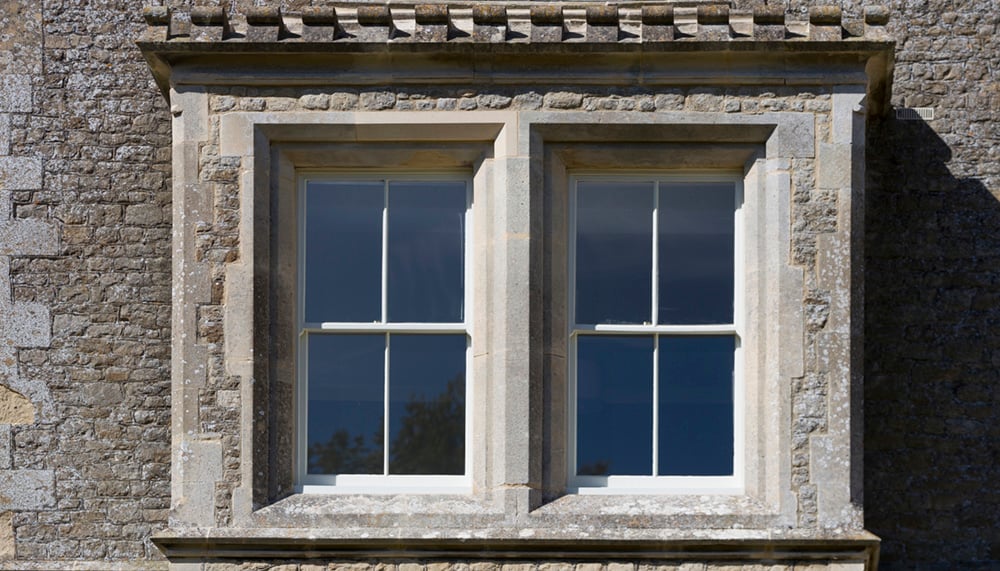 Replacement or repair?
Joinery used in Listed Buildings, such as timber windows and doors, is often referred to as Heritage Joinery. The local planning authority will expect any application to repair or replace the joinery to preserve the building's special architectural or historical interest and to be the same design and construction as the original (or at the very least the same appearance). It's important to build a justifiable case for your application.
Repair of the original joinery is normally seen as the preferred choice with replacement only considered if the doors or windows are considered beyond economic repair. If there is significant rot and decay, replacement could be a considered in the best long-term interests of the property. You could also have a justifiably strong case if the doors or windows have previously been replaced to an unauthentic design and you wish to replace them with something closer to the original.
How long does the planning application process take?
Applications for planning consent typically take 8 weeks for smaller projects or up to 13 weeks for major developments. The application will normally be allocated to a planning case officer who will consult the conservation officer before making a recommendation to either approve or refuse consent. This includes a 21-day consultation period, allowing consultation with neighbours and other interested parties.
A pre-application enquiry and / or a meeting with a local planning officer can help speed things along by identifying any potential issues early on in the process.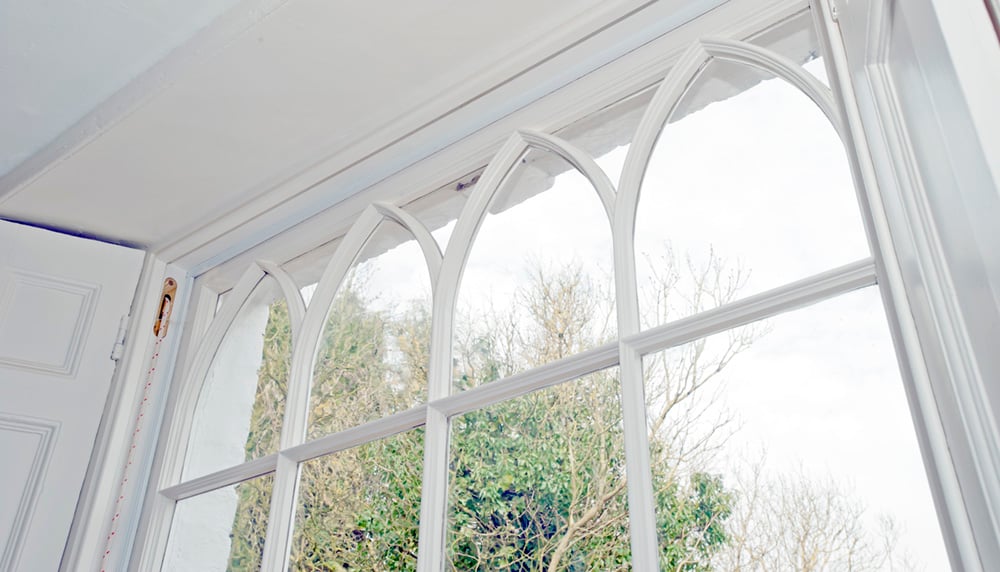 Do I still need planning permission if my property is in a conservation area?
Properties which are not listed buildings but are in a conservation area may still need planning permission before replacing windows or doors, especially if the property is subject to an 'Article 4' direction. There are over 10,000 conservation areas in the UK, which are designated by local authorities to protect areas of natural and cultural importance. The Government's website lists protected areas, however its best to check with your local council whether your property is located in one of the zones.
Typically article 4 directions are used where the character of an area of acknowledged cultural importance could be threatened by a particular type of development, for example building a modern building in a village of period properties. Your local authority can confirm if your property is subject to an article 4.
Owners of certain types of homes (houses) where there is no article 4 are allowed to make minor alterations under 'permitted development' rules without planning permission, however, replacement windows and doors must be of similar appearance to those of the original and all work must be carried out in accordance with Building Regulations and guidelines.
Joinery found in Conservation Areas is often referred to as Conservation Joinery and is seen as a key aspect of a buildings character, the street scene and an element worth protecting. According to English Heritage, the main threat to conservation areas is 'unsympathetic replacement of windows and doors – usually PVC-U'. This means any proposal to replace original windows in a conservation area with PVC-U double-glazed windows is likely to be rejected.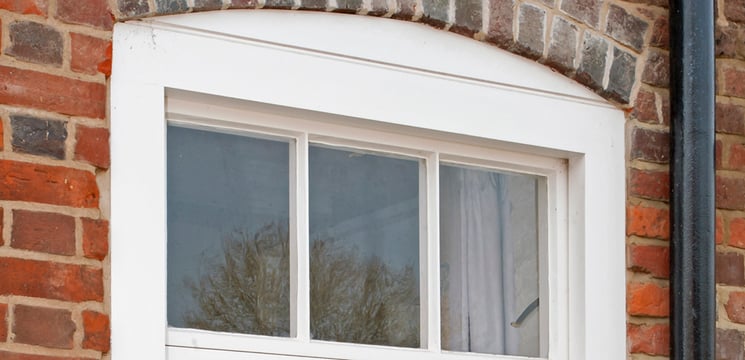 Can you install double glazed windows in a listed building or conservation area?
Replacing single glazed heritage windows for standard (PVC-U) double glazing in a listed building or conservation area would be considered unacceptable by planning officers as it wouldn't retain the character of the original building.
Properties which are listed or in conservation areas are exempt from Building Regulations section L1B (Conservation of Fuel and Power in Existing Dwellings) "to the extent that compliance with the energy efficiency requirements would unacceptably alter the character or appearance of such existing dwellings".
Traditional slimline double-glazed windows, with a cavity of 14mm or less, have a similar appearance to single glazing and are, therefore, often more acceptable to councils. Box sash or casement window glazing can be hand puttied in and painted to complete a period look. Slimline double glazing, where approved, offers improved energy performance sought by homeowners whilst retaining original character.
If double glazing in any form is deemed unacceptable, an alternative method of improving energy efficiency in single glazed windows is to add draught proofing strips or to renovate with bead adjustment. Additional methods of retaining heat in period properties includes the fitment of secondary glazing, blinds and shutters or the use of thick curtains, however, each of these methods is less effective than double glazing.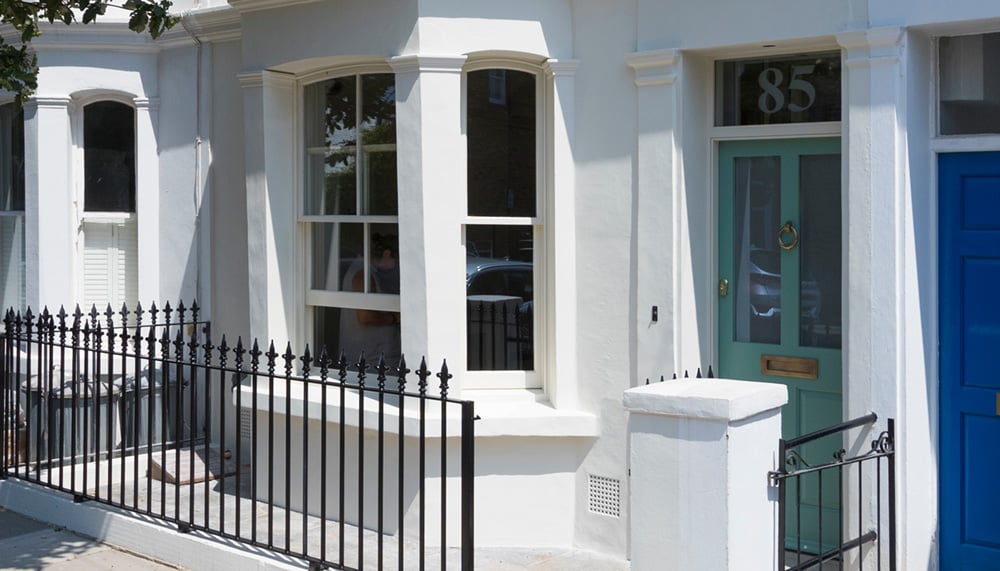 Historic Window Glazing
When replacing heritage sash or casement windows, specialist glazing in the form of restoration glass should ideally be specified. This has the slightly uneven rippled look of historic glass compared to modern flat glass and imitates historic hand-blown crown or cylinder glass which is expensive to replace. Restoration glass is often used in the outer layer of a double-glazed unit to replicate the original external appearance.
Conclusion
Replacement of windows or doors in listed buildings or conservation areas must treated sympathetically to protect the original character of the home. Gaining the necessary consent and selecting a competent supplier is vital. Salisbury Joinery has considerable experience and can provide authentic designs for windows and doors that perfectly match the original character of a property, with single or slimline double glazing and restoration glass.
For more advice and examples, help with specification, or inspiration for any heritage project, please call our experienced team on 01722 337040.
Learn more
At Salisbury Joinery, we have been supplying hand crafted joinery for more than 40 years. Our products are CE Marked, meaning they conform to BS EN 1435-1:2006 + A1:2010 and they are also supported by our own product warranty. We also offer a range of Part Q approved window and door sets.


7-Point Replacement Plan
Our new 7-point replacement plan for listed building windows and doors could help keep your project on track and is available to download now!