Staff were treated to an informative training session delivered by Accsys Technologies outlining the virtues of Accoya timber.
Accoya timber is a fantastic material, and with its enhanced properties is able to offer a guaranteed 25 year warranty for underground conditions of use, and a 50 year warranty for all above ground conditions.
Accoya machines up well and paint applies acceptably which results in a delightfully smooth finish which is aesthetically very pleasing.
This timber has had the moisture contents extracted and replaced with acetic acid, hence it is not eaten by fungi resulting in its longevity.
Our certificate of successful training: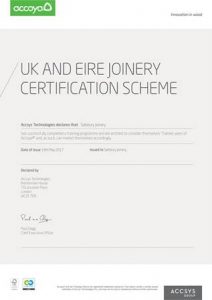 Key Benefits of Accoya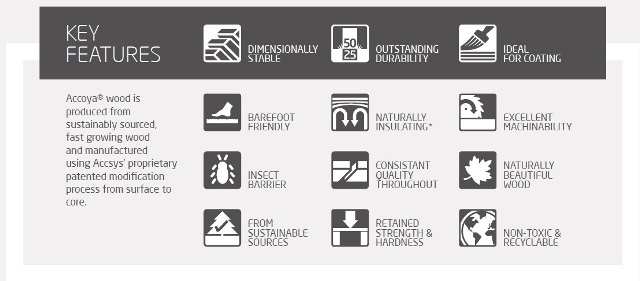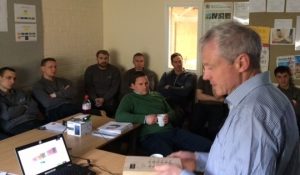 Why should you use Accoya for bespoke windows and doors? Answered here