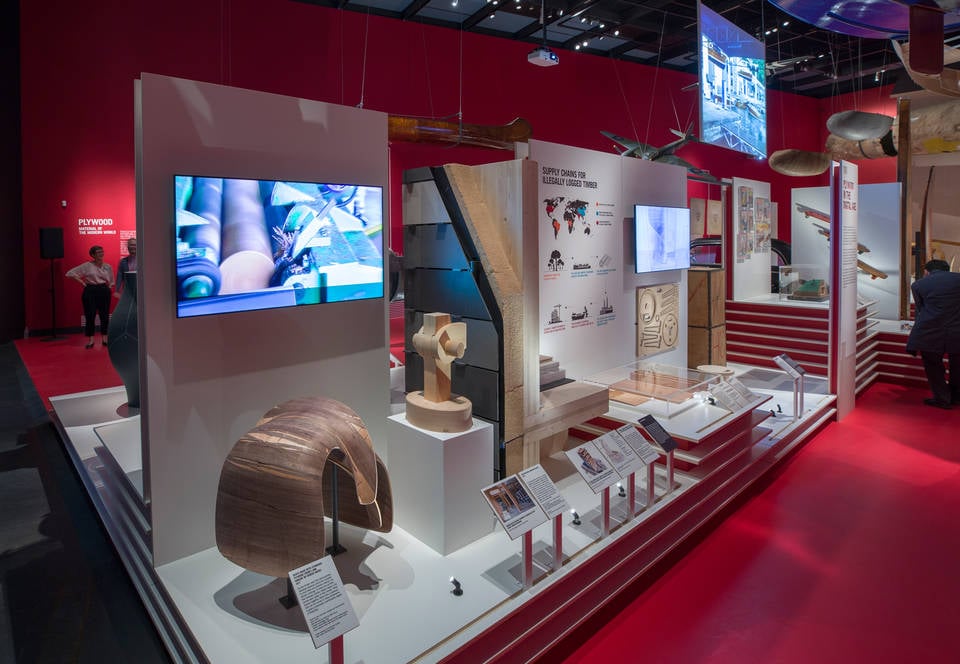 The history of PLYWOOD is explored through social objects in an exhibition at the V&A Museum London.
This exhibition, Plywood: Material of the Modern World, tells the story of how this often-overlooked material transformed the modern world.
The potted history of plywood is told, Inside the Plywood: Material of the Modern World exhibition, through over 120 objects, ranging from the furniture to architecture.
The technique of layering cross-grained veneers to make a material stronger than solid wood has been around for a long time; it's believed to be as early as 2600 BC in ancient Egypt. However it was not until the late eighteenth and the nineteenth century that really began to be used, however it was often disguised under other materials.
In the 1920s plywood's ability to be shaped into strong, curved forms was celebrated and exploited.
Plywood started to be manufactured in standardised sizes in the 1930s at cost effective rates and started to be in construction. This was particularly common in countries with an existing history of building with timber. It was deployed on a national scale in the USA in the 1930s and 1940s. The introduction of synthetic glues meant plywood suitable for exterior use started to be produced.
Plywood is more popular than ever, as it is central to contemporary design with exposed edges simple joints and visible woodgrain.
Visit the Plywood: Material of the Modern World exhibition.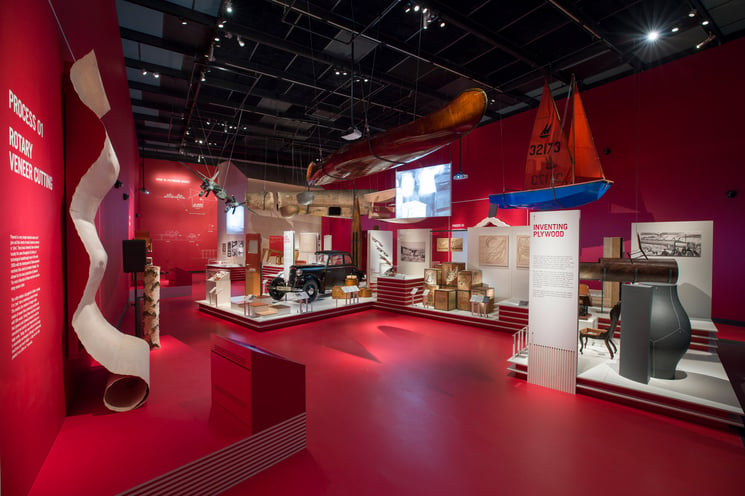 For more information and advice on the use of plywood in Joinery products, call us on 01722 337040
You may also like to look at our Products section.