On 23rd March 2018 we celebrated 35 years of service from loyal member of staff, Mr Roger Dible.
Roger joined the company when it was in its infancy in 1983, and has enjoyed the development journey that the company has travelled since; whether it was system improvements or new machinery.
Mr Dible is known by many clients as the skillful craftsman who has constructed their marvellous bespoke joinery, whether a grand curved staircase or gothic casement window.
During the celebration Roger was presented with a handsome Tissot watch by the Founder, Jim Diffey.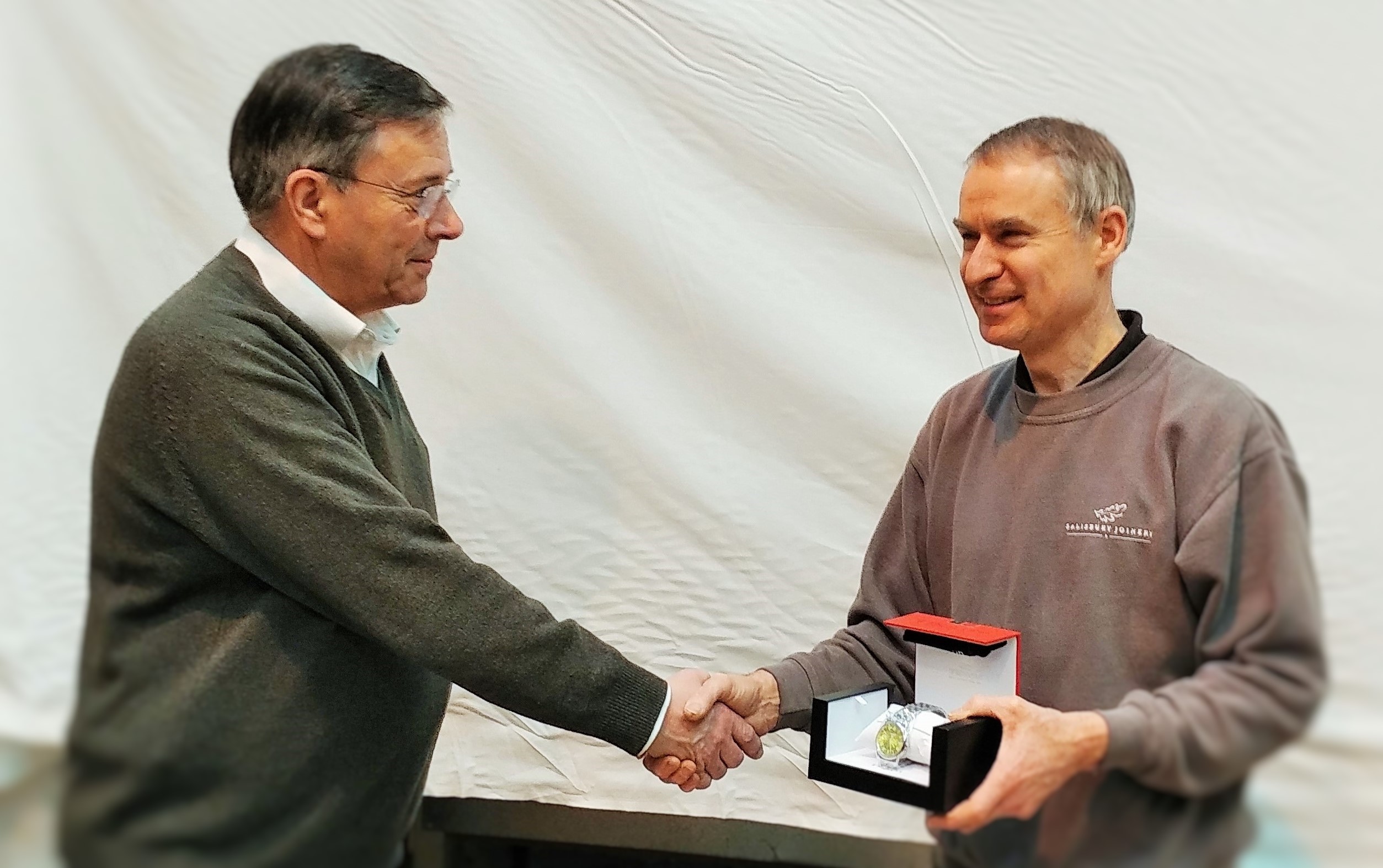 As an active and progressive company we are often seeking new members of staff who demonstrate attributes of our STRETCH culture, current vacancies can be found here.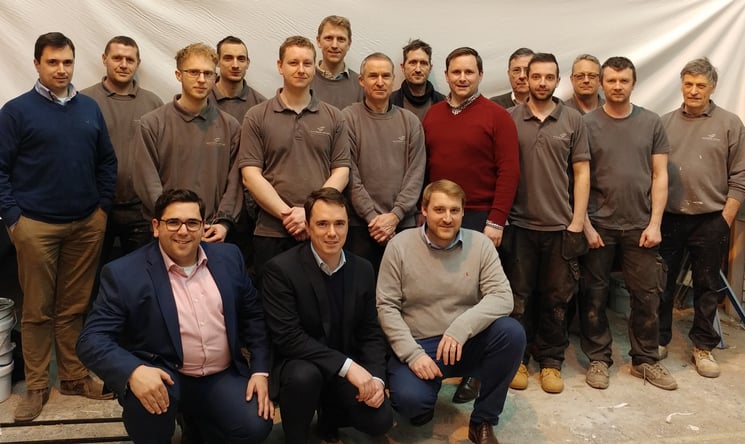 For more information about bespoke joinery for your project, call our customer services team on 01722 337040 or email info@salisburyjoinery.com